Sock Monkey Modelling Shoot
In addition to battling with my winter coat project I've made a couple of Christmas presents... sock monkeys, loved by all ages!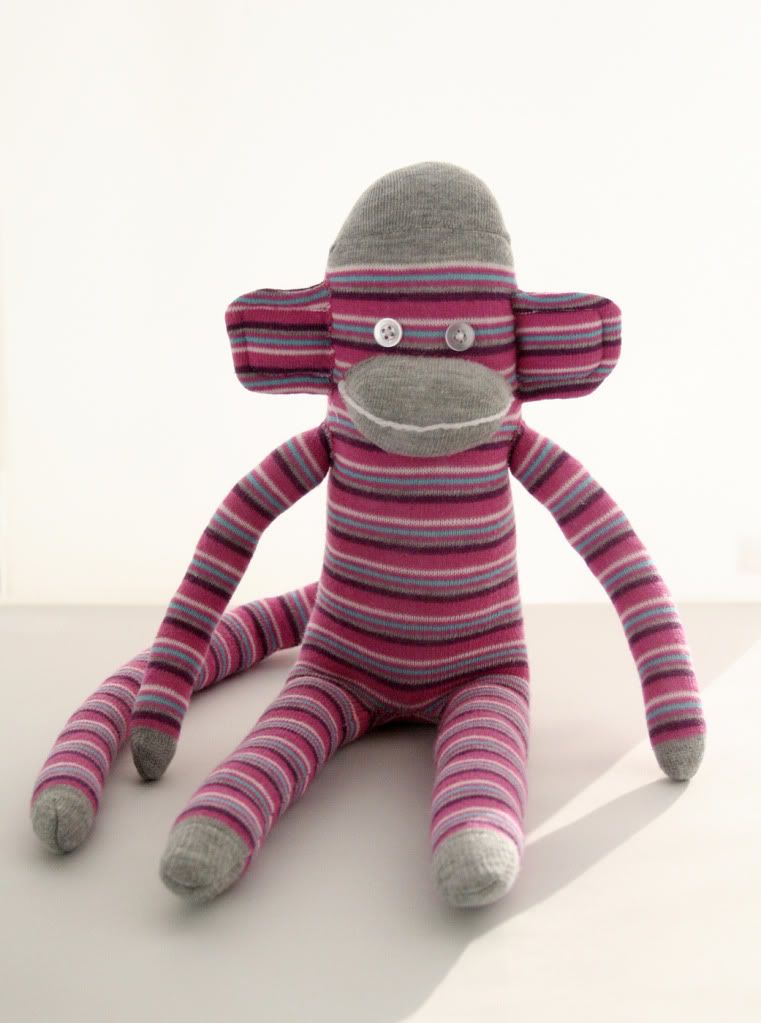 I love making them, after all they're what lured me back into sewing (
sock monkeys inspire me
). They're also perfect for this time of year, very much a winter project to me. The hand-sewing involved is best done curled up on the sofa watching TV. Plus sewing monkey limbs stops me from reaching for the biscuit tin....
I prefer mine to have a serious yet mysterious expression, a sort of sock monkey Mona Lisa....
They look a bit naked for my liking at the moment, so I'm going to knit them a winter woolly scarf each (might take a while as knitting isn't my strong point....we've got a few weeks until Christmas yet though). And I may change their button eyes for felt circles for safety. These two are presents for older girls who would be fine with buttons but I worry they might get into tiny hands, would you change them too?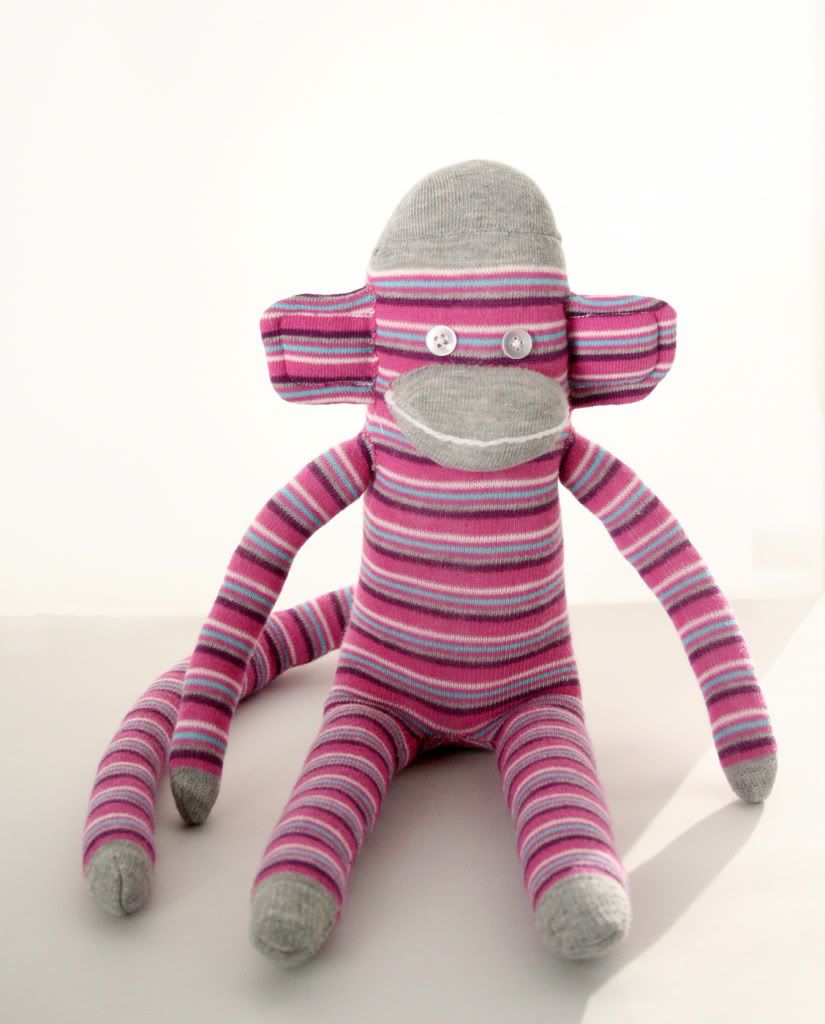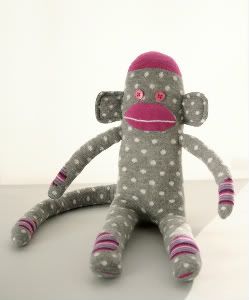 I also wanted to test out a photography technique I'd read about on
Katie Evans
blog, the 'beauty shoot' using natural light and a reflector to infuse your pictures with light, not sure Katie had sock monkeys in mind when she wrote the tutorial but I think they make perfect models :-)