Labels: craft, fabric, sewing, tutorial
·
Posted by Wag Doll

Ahh bling, the frivolous accessories that transform a plain outfit into a vision of loveliness...or more likely remain in a tangled mess in an old shoebox. Jewellery needs good storage and practical ways of taking it with you when you're packing for holidays. So here's an oldie but goodie, the jewellery pouch.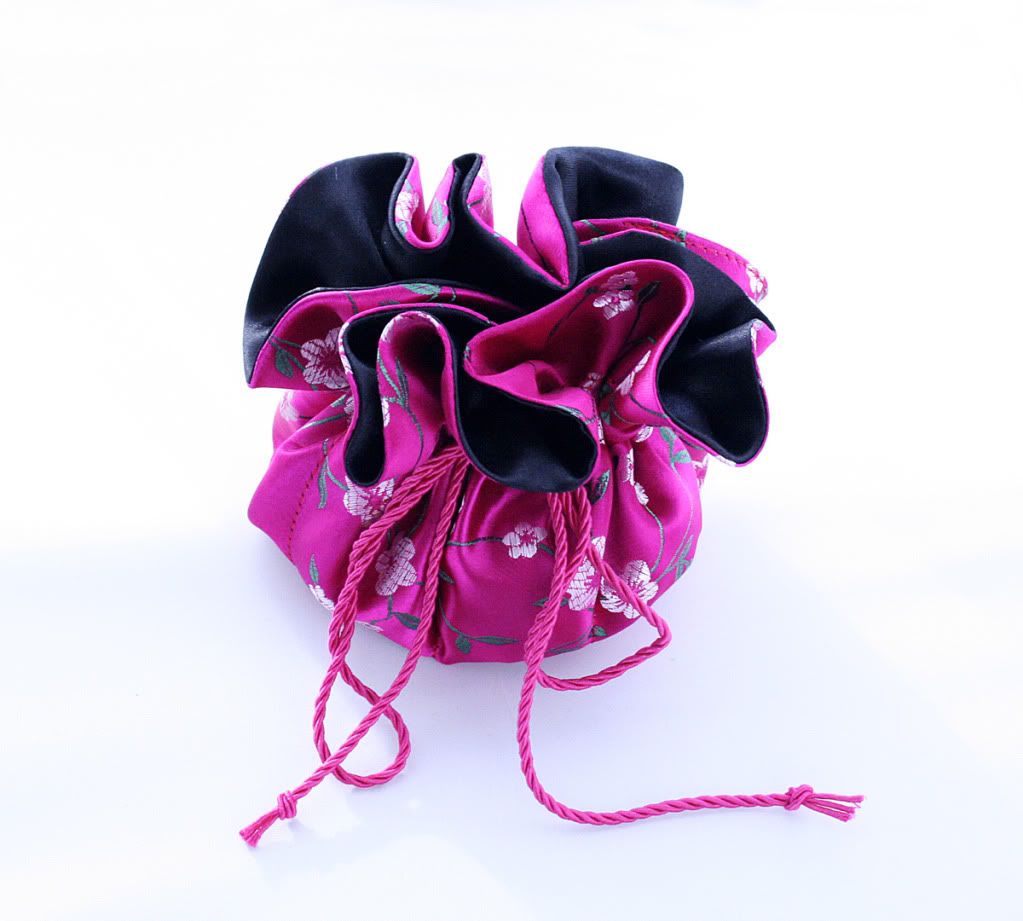 This little drawstring pouch opens to reveal a large central area to hold your chunky jewellery and bangles, and 8 little pockets to hold rings and smaller items.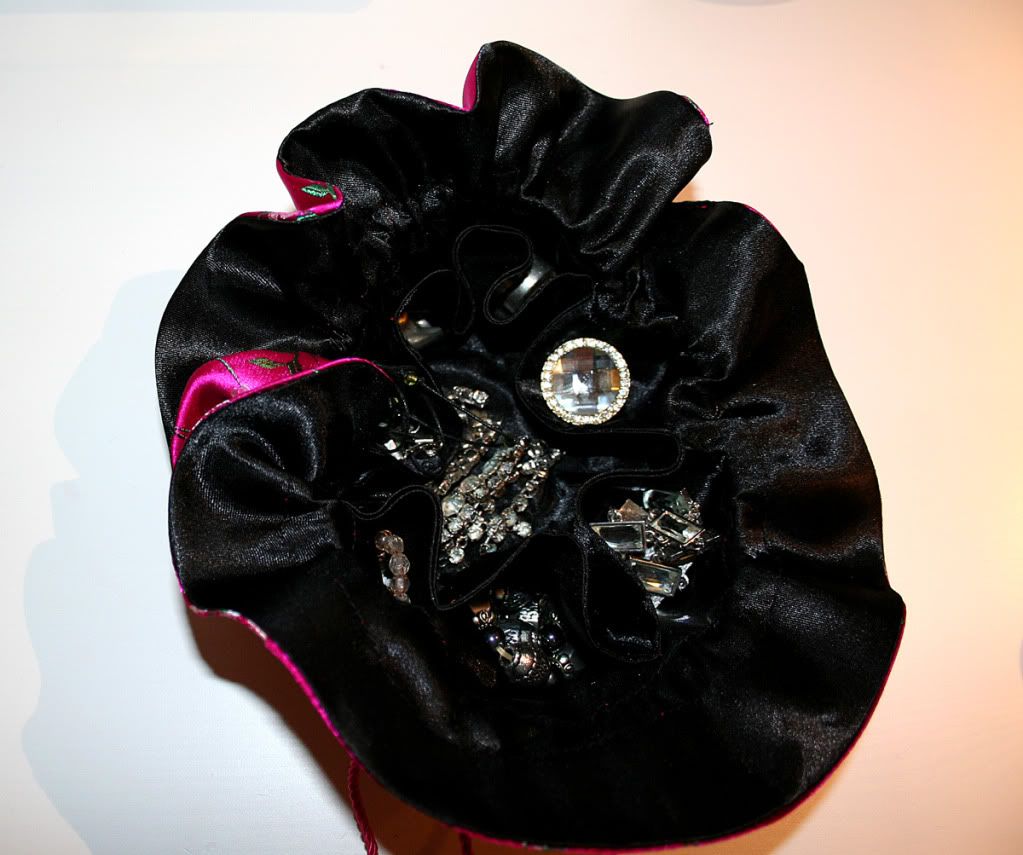 (Check out my 'Ring of Thundera'...it's a real diamond, honest...!)
You can make the little pouch in endless colourways, using pretty much any light/medium weight fabric you want, but in this case I wanted to use silky fabrics, set off with a plain black satin lining. They're perfect for throwing in your suitcase, now that we're all starting to plan for summer holidays.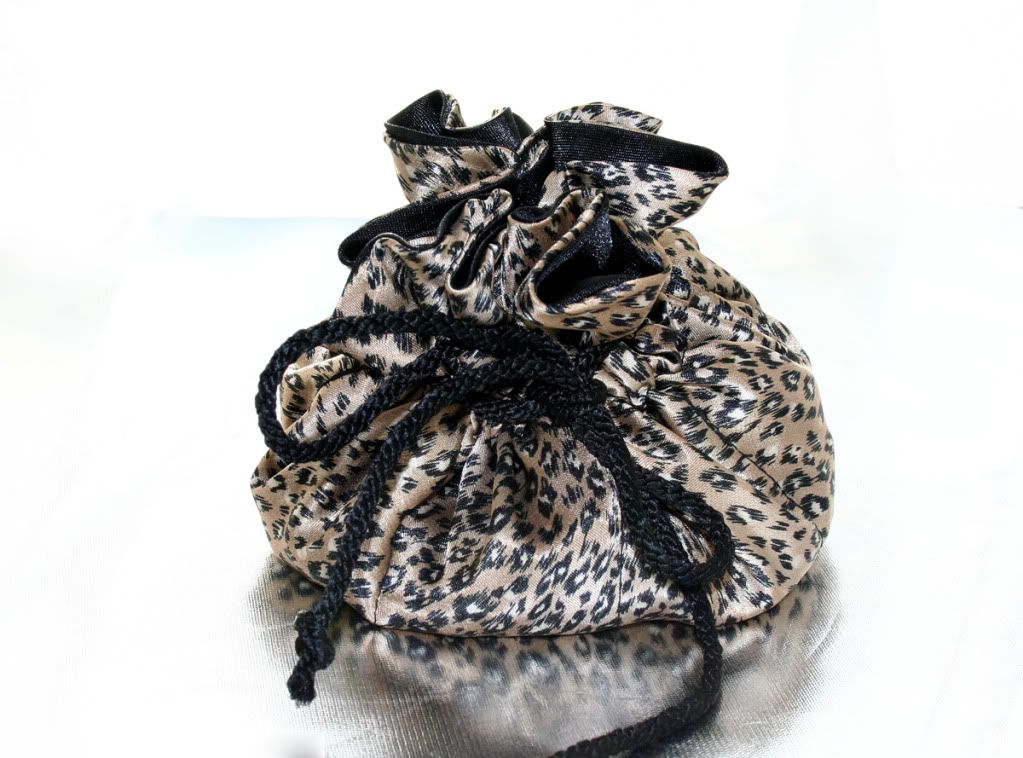 There are numerous tutorials online to make these little pouches, here's a tutorial on how I did mine.
Read more.....
Labels: sewing machines
·
Posted by Wag Doll

Were you lucky enough to get a new sewing machine for Christmas, or do you have an old neglected machine you've forsaken for a newer model?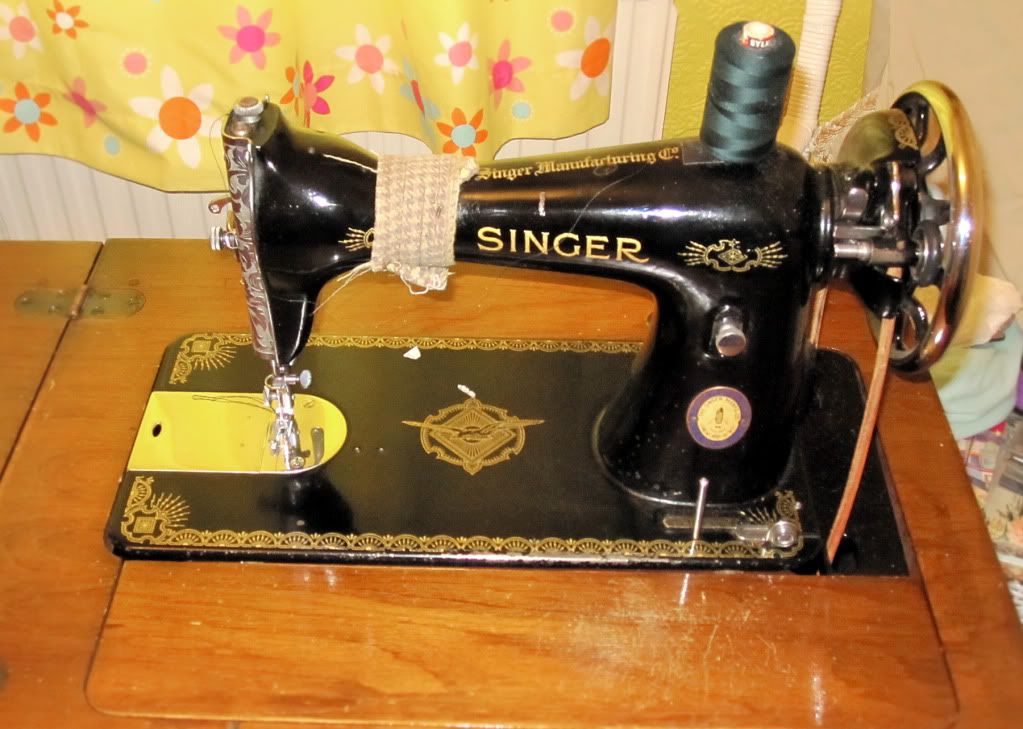 Just a quick post to mention the wonderful work being done by TFSR "Tools For Self Reliance"
TFSR are a charity who refurbish donated sewing machines to send to communities in the developing world, helping women to learn a trade. They take both electric and manual driven machines, which are given a thorough overhaul and testing before being sent to appropriate areas. The women are taught to use the machine as well as given basic business advice and also a kit of haberdashery items to allow them to get started. In particular, hand driven sewing machines empower women in some of the poorest and most remote areas of the world to earn money and feed their families.
This charity touches my heart in a very personal way, my great grandmother Bridgit (whom I'm named after) came to England from poverty in Ireland and was left widowed with 6 young children. She managed to acquire an industrial strength sewing machine and began dressmaking from home, she also mended leather boots and belts…can you imagine working a treadle machine on leather?! Bridgit's ability to sew kept the family together in a time of poverty.
I'm proud to be part of the sewing community, I'm lucky that sewing is an enjoyable hobby to me but for many people it's an important skill which can literally change lives. How do you feel about being part of the wider sewing community?
Happy New Year everyone, hope you're all enjoying 2012 so far!
Yes I'm a bit late, but you know how it is over the festive period, I've been busy eating chocolates and making merry with the sherry.
Overall 2011 was a good vintage for me, with happy healthy family and friends. I also started my journey learning to sew last January, and then started this blog in September to document my projects. I can't believe I've only been blogging for 4 months, I've learnt so much, just call me geek!
In terms of learning to sew, which is the objective of this blog after all, the project I'm most proud of from 2011 is the
Winter Cape Coat - McCalls 5913
, my first attempt at a commercial pattern, and one in which I drafted and added my own lining...what was I thinking?!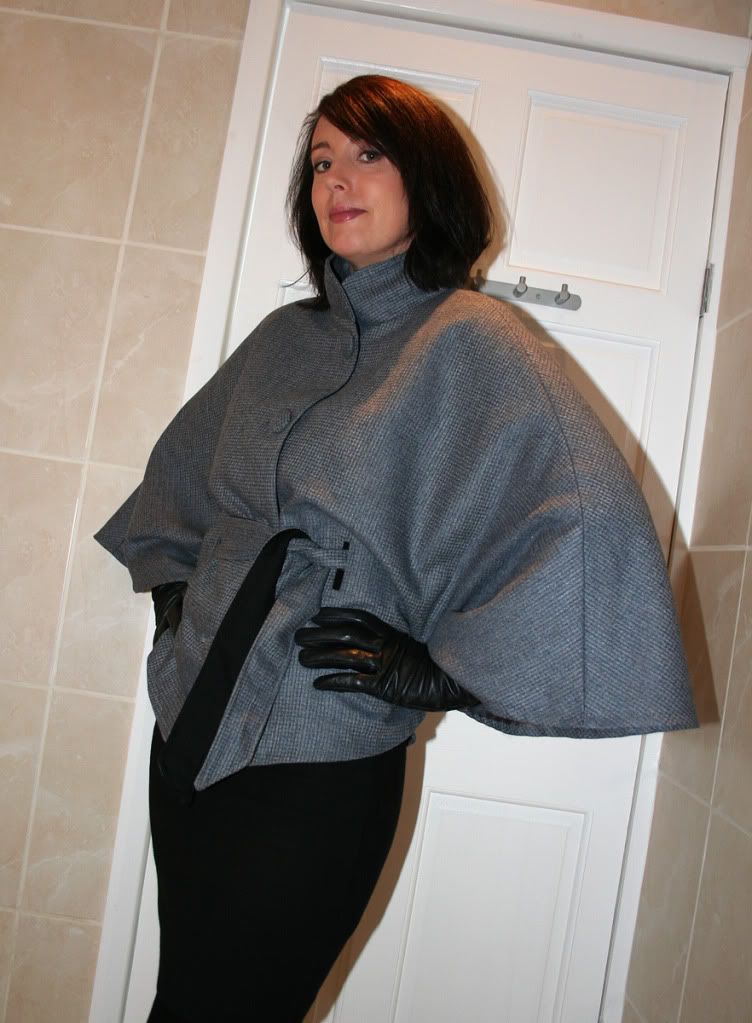 I learnt so many new techniques with this project, pattern markings, interfacing, buttonholes and self covered buttons, not to mention the lining.
But my favourite project had to be the
Sequin Christmas Stocking
, just because it was so stinking cute!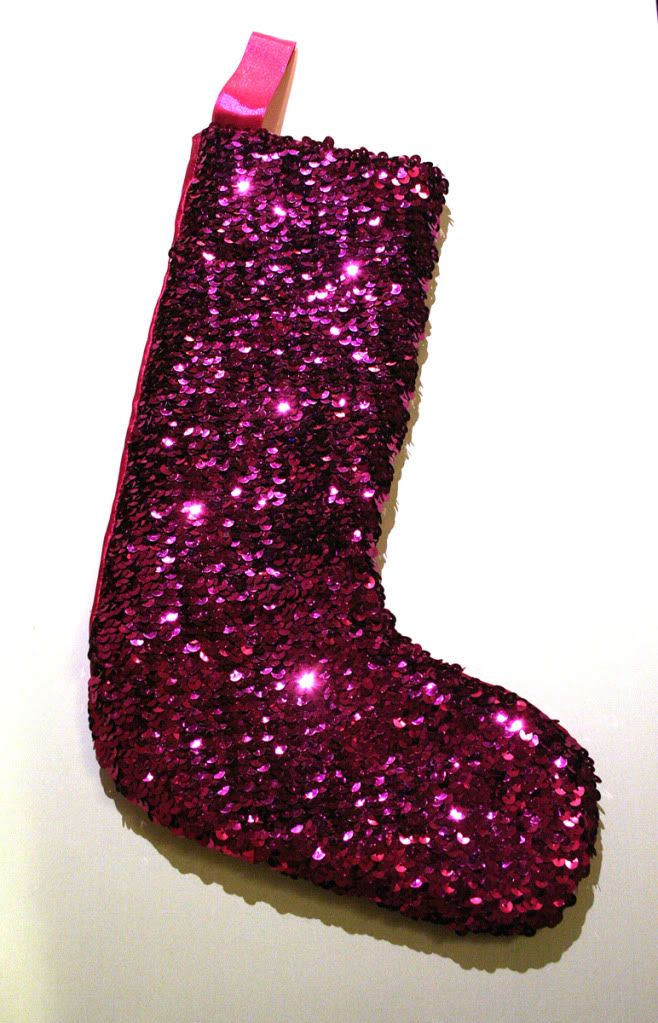 I'm sad my little stocking has to be packed away tonight as it's Twelfth Night, so I'm trying to think of sparkly sequin projects that can decorate my house all year long.
But which of my posts/projects were the most popular? I was surprised to find that the most viewed post by far was
A Well Dressed Sewing Machine Cover
.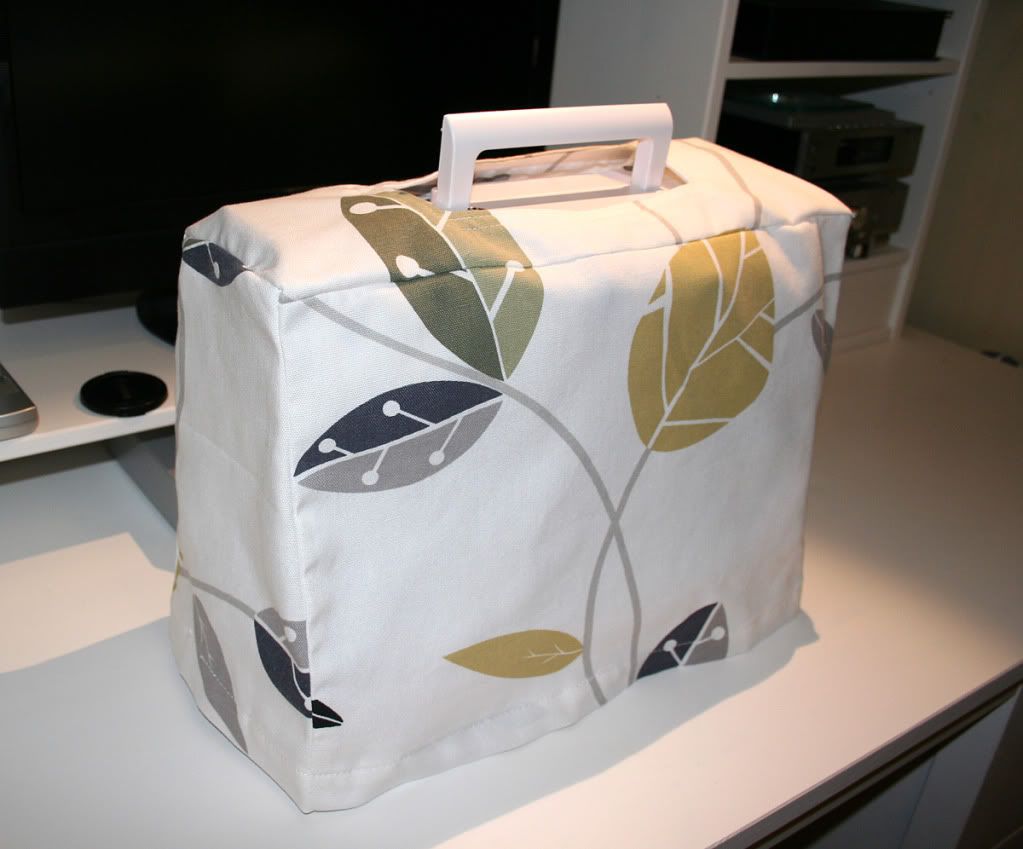 I'm not sure why but this tutorial has had waaaay more views than anything else I've made, over double the number of the next most popular, the
Frilly Show Cap (and the one that went wrong)
.
I'd like to think the shower cap was popular because it's a pretty yet functional item...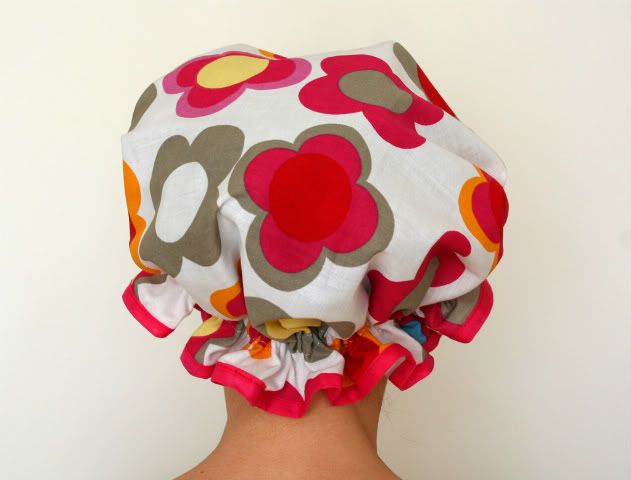 but I suspect the popularity of the post is due to the fact I document the 'one that went wrong'...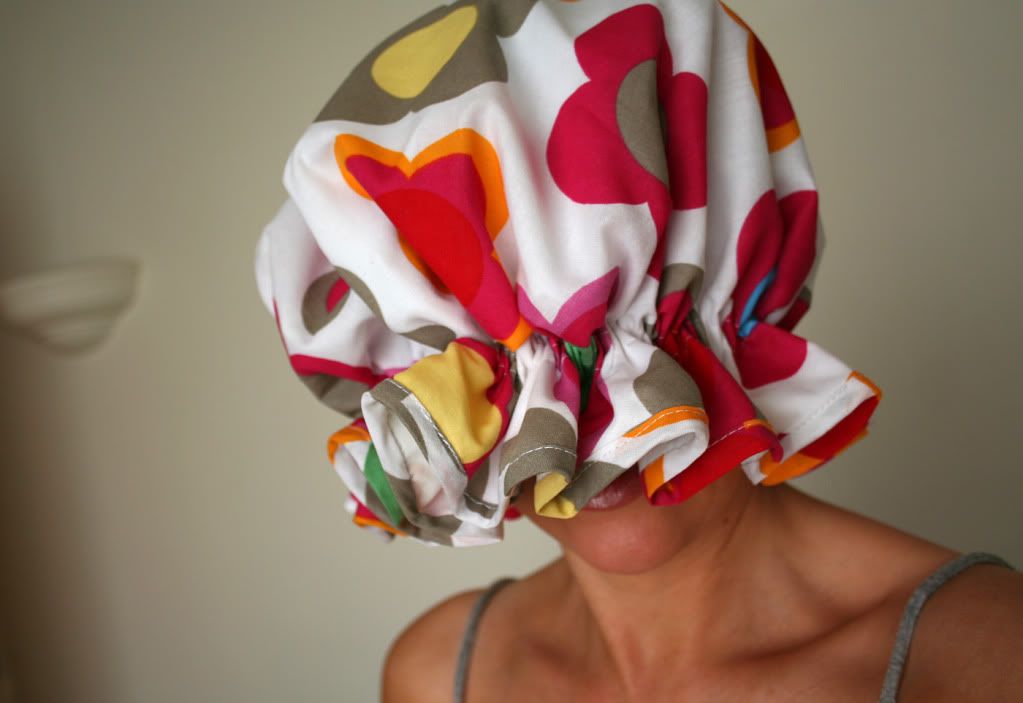 It's good to look at your mistakes and see them as a chance to learn where you went wrong, and improve for next time. And as people who sew, I think we all experience that!
So looking forward, I have a few projects lined up for 2012, and received the fabric I need for one of them in the post today. Let get sewing!