Labels: eating clean, recipes
·
Posted by Wag Doll

Hey lovelies,
Today I'm going to share one of my eating clean recipes, made with equal amounts of experimentation, love and exasperation in my kitchen!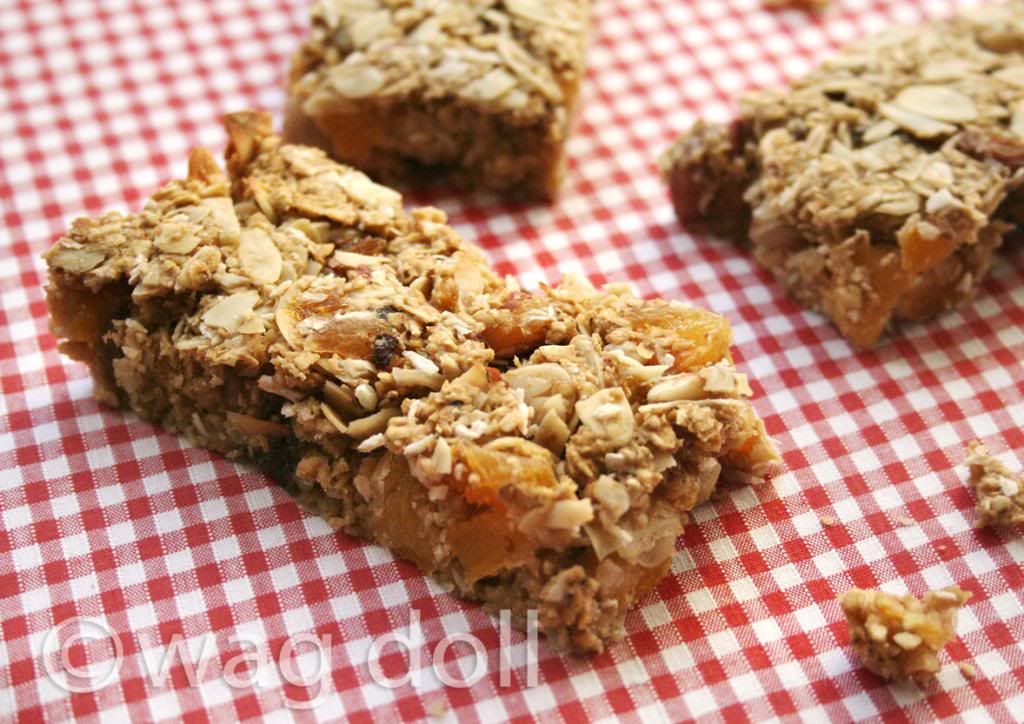 Oat picnic bars. A granola'esque bar that's incredibly scrumptious and totally clean, yay.
One of the first lessons I learned about following
a clean eating plan
is
the struggle
to find healthy 'portable' food.
You know, that easy snack when you're out and about. It's not always convenient to dig out the tupperware containers (am I the only person who still says that???) and now summer is here I wanted something that I could take with me on a trip to the beach, park, back garden....you know?...picnic goodies!
So here's my recipe containing a secret ingredient, to make healthy oat picnic bars.