A tutu and a scarf, just what everyone needs for winter!
Just a very quick post to say my recently made
sock monkeys
are no longer naked at this chilly time of year!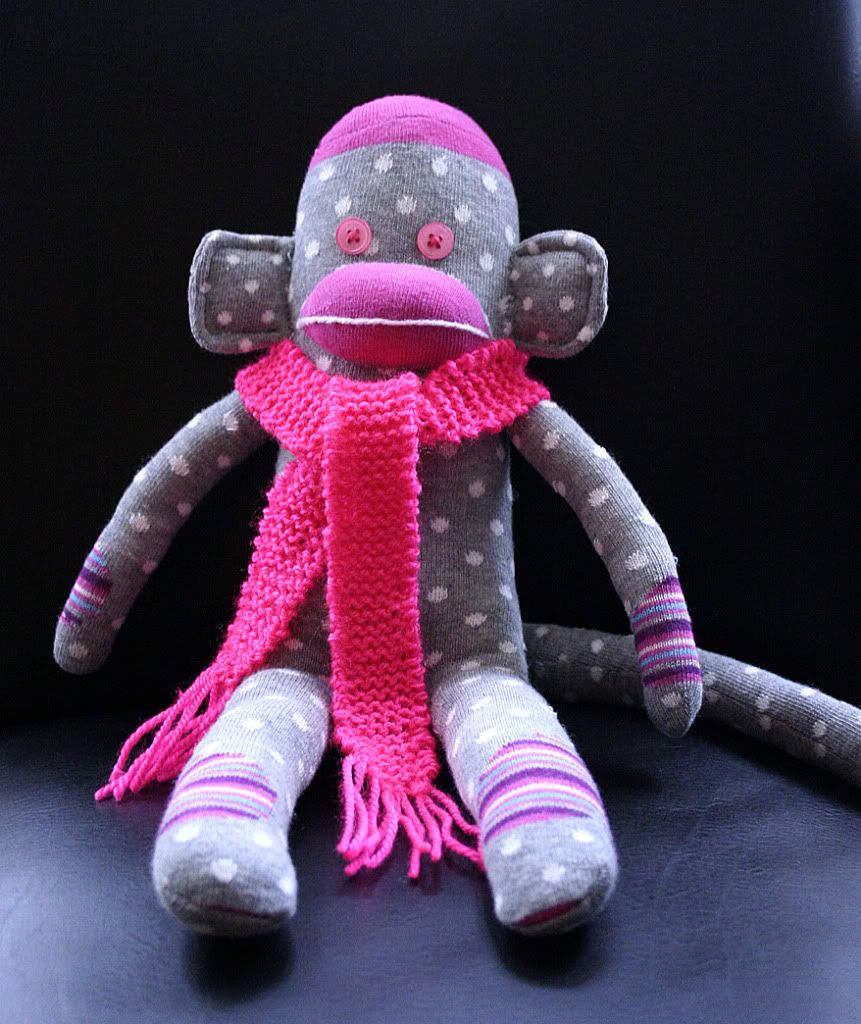 They each have a white tutu....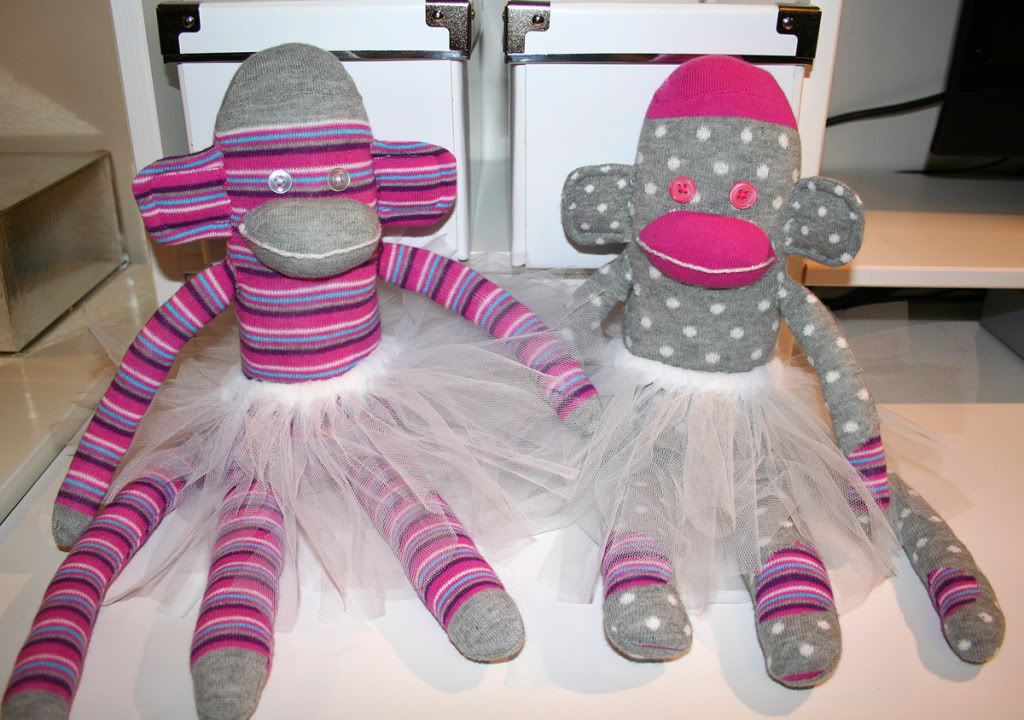 and a bright pink scarf.....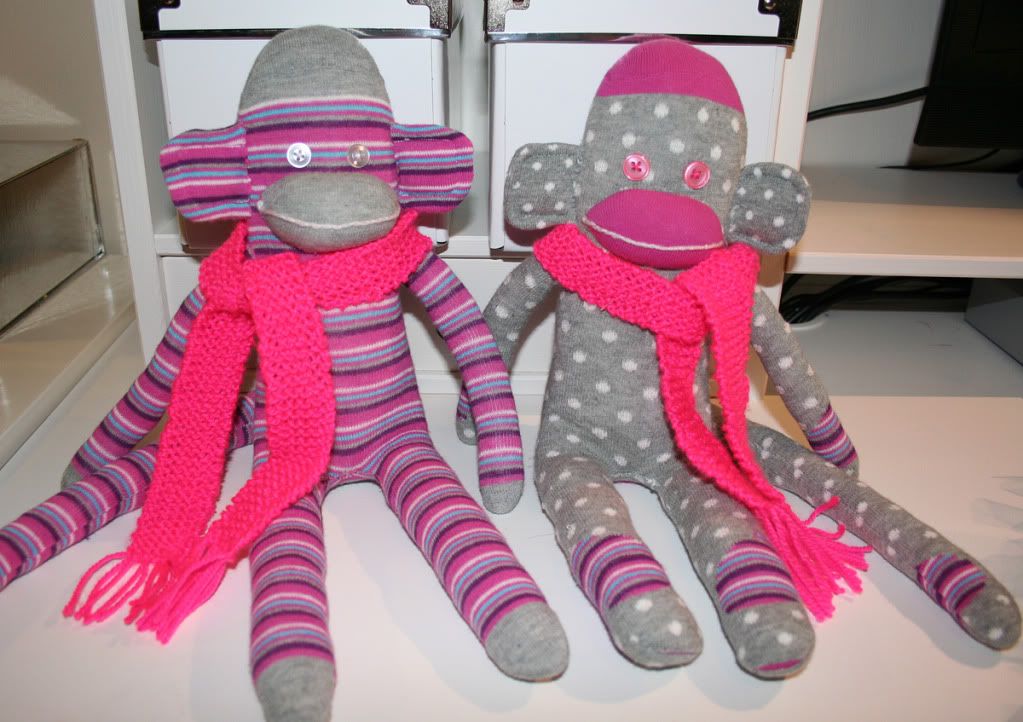 I had hoped to find bright pink soft tulle for the skirts, but the only net I could find in this colour was too stiff and scratchy for such tiny tutus, so I had to go with white.
I like them in their scarves, but they do look more girlie in their tutu's. I'm giving them away as Christmas presents so please...help! You know when you've worked on something and looked at it for a long time that you can't be objective anymore? Well now I can't decide which suits them best. Which outfit do you like?