Winter Cape in Gray Wool Cashmere - McCalls M5913
Well my first attempt at clothing from a commercial pattern is complete! A winter cape coat.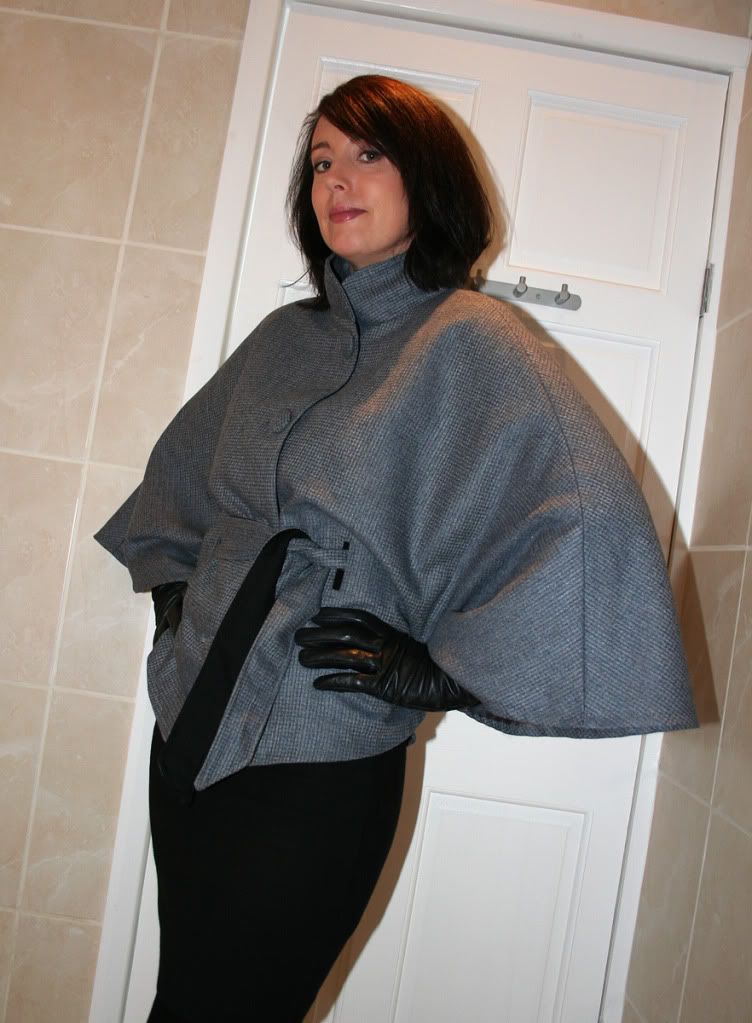 I adore capes, I already have 2 ready-to-wear versions bought a couple of years ago. I love the way you can wear them over chunky winter jumpers and batwing sleeves without crushing your armpits. I really don't need another one, but I saw this cape on Ebay a few months ago and was outbid (grrr!) ....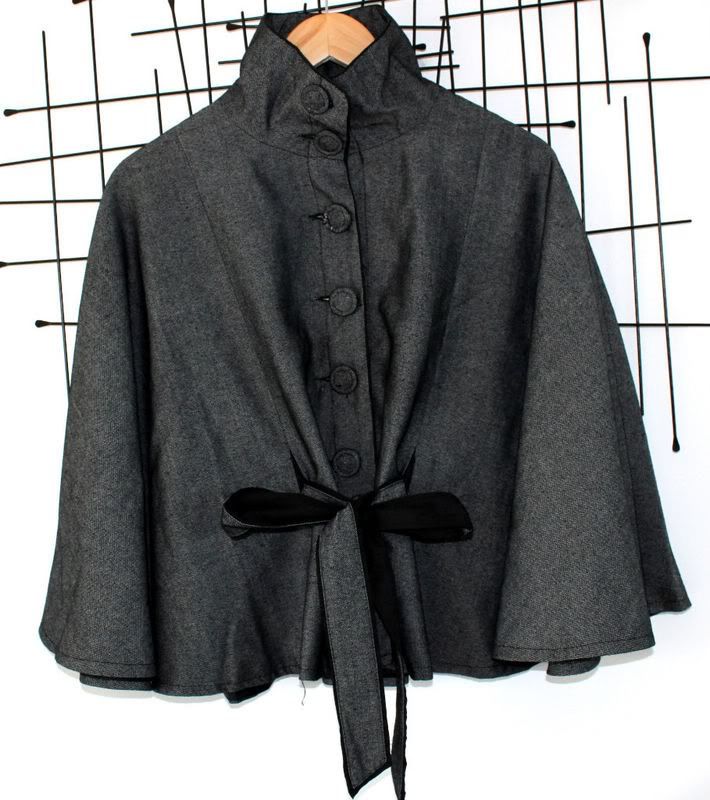 so I went on the hunt for a pattern that could replicate it, and I think the end result was fairly close?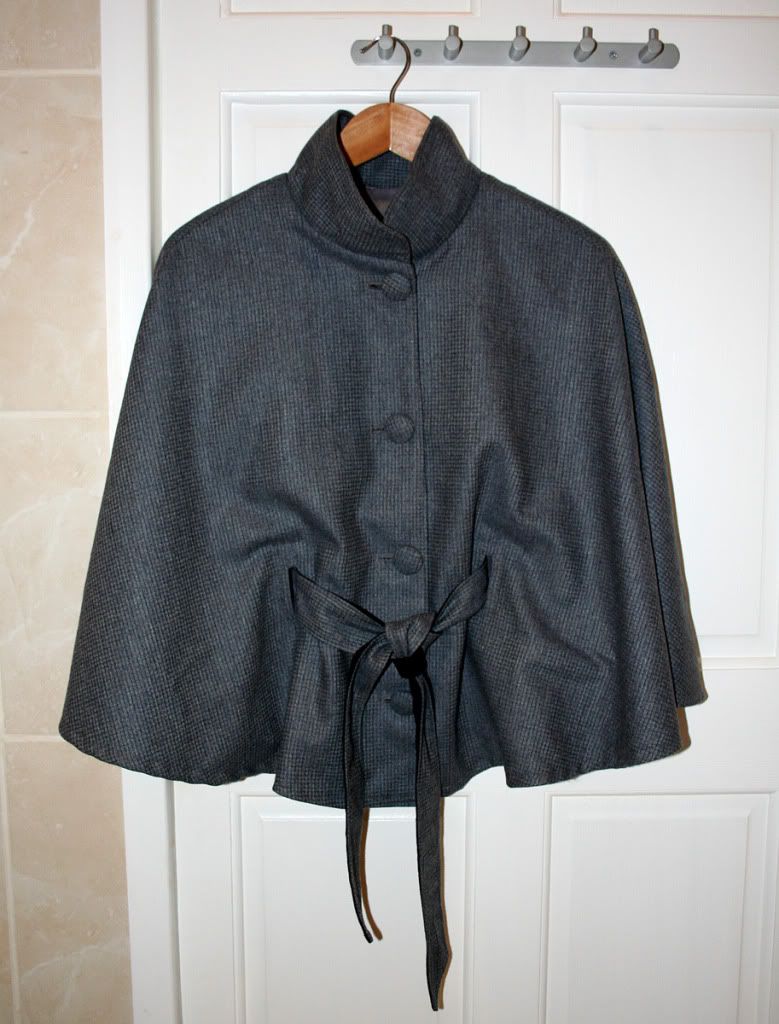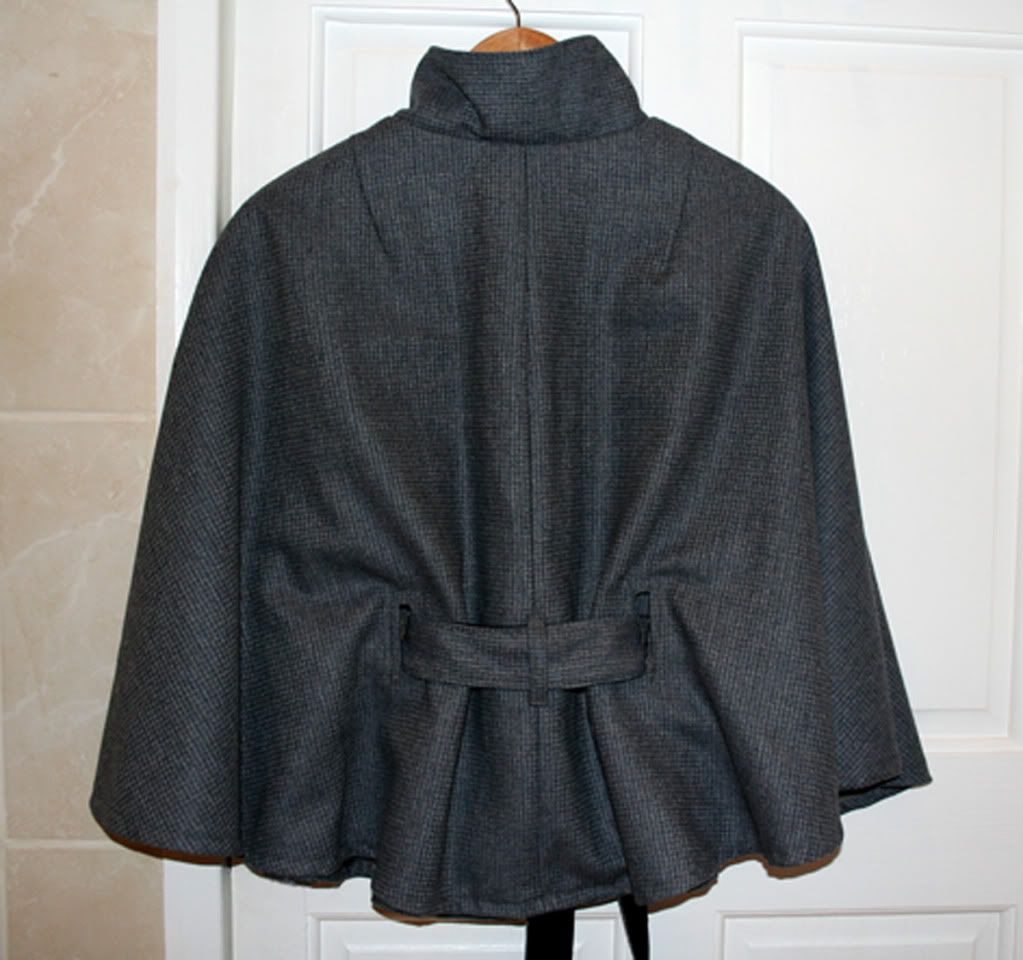 McCalls M5913 is an unlined cape described as quick & easy, and yes it would have been even for a beginner like me, only I decided I wanted a lining....which raised the bar somewhat. I mean, who wears a scratchy winter wool coat without a lining?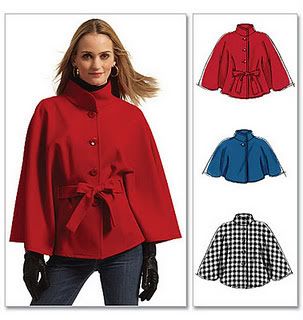 I chose a wool/cashmere blend fabric in grey tweed, with a heavy polyester lining fabric, I used black wool flannel for the facings and belt as I wanted 'flashes' of black as a contrast.
The pattern pieces are quite large so it would have been easier to cut out on the floor rather than my dining table. As this was my first attempt at a commercial pattern I had to contend with all the pattern markings, which was time consuming as I marked them all on the right 'and' wrong sides of the fabric, probably excessive but I wasn't sure which side I should be marking (anybody know please?)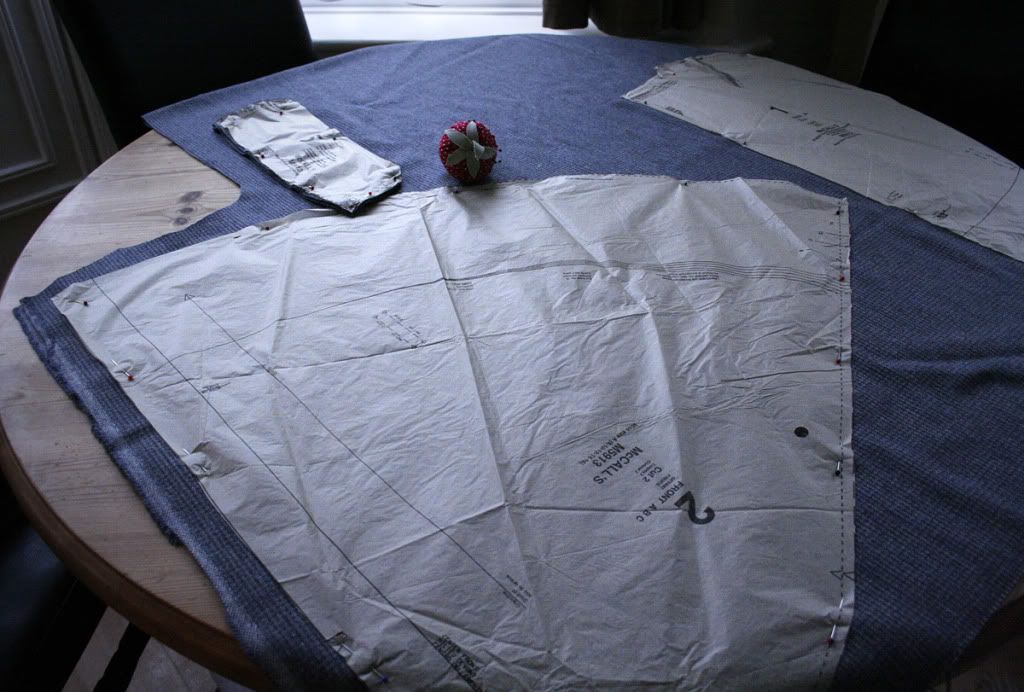 For the lining I cut the front and back pattern pieces, minus the front facings. I joined the lining to the facings and then followed the instructions as normal. I turned the coat hem up once and the lining hem once and sewed both together. Matching the belt openings in the fabric and lining was the trickiest part.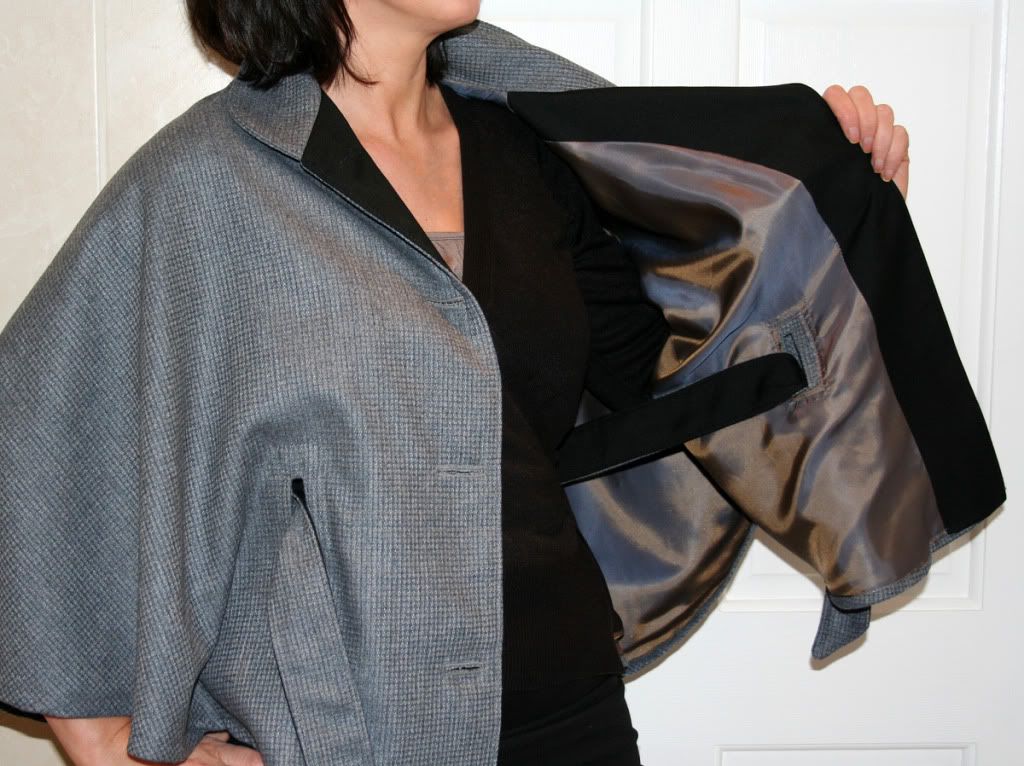 I used self covered buttons which were really easy to make and slightly moved the button placings to my preference.
I like the way the back looks almost like a peplum style jacket, and the belt stops the cape looking shapeless.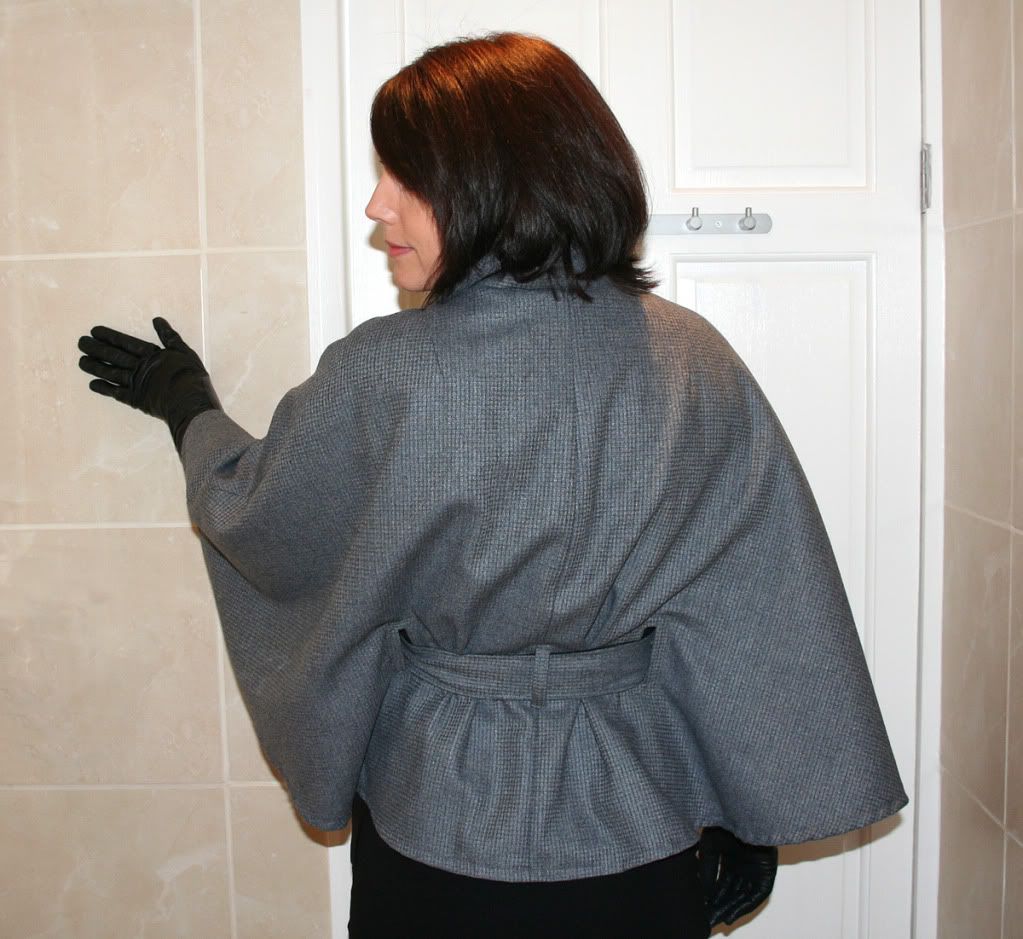 Although the pattern is described as a coat I don't think it's warm enough for a Yorkshire winter (parky brrrr!) it's more of a jacket really so I would only wear this cape on mild days or if I was shopping indoors, but I love the end result especially the lining. Can you tell I'm pleased with it....?