Strawberry pin cushion from fabric scraps
I'd rather have a strawberry tart, but failing that, how about a strawberry pin cushion or two?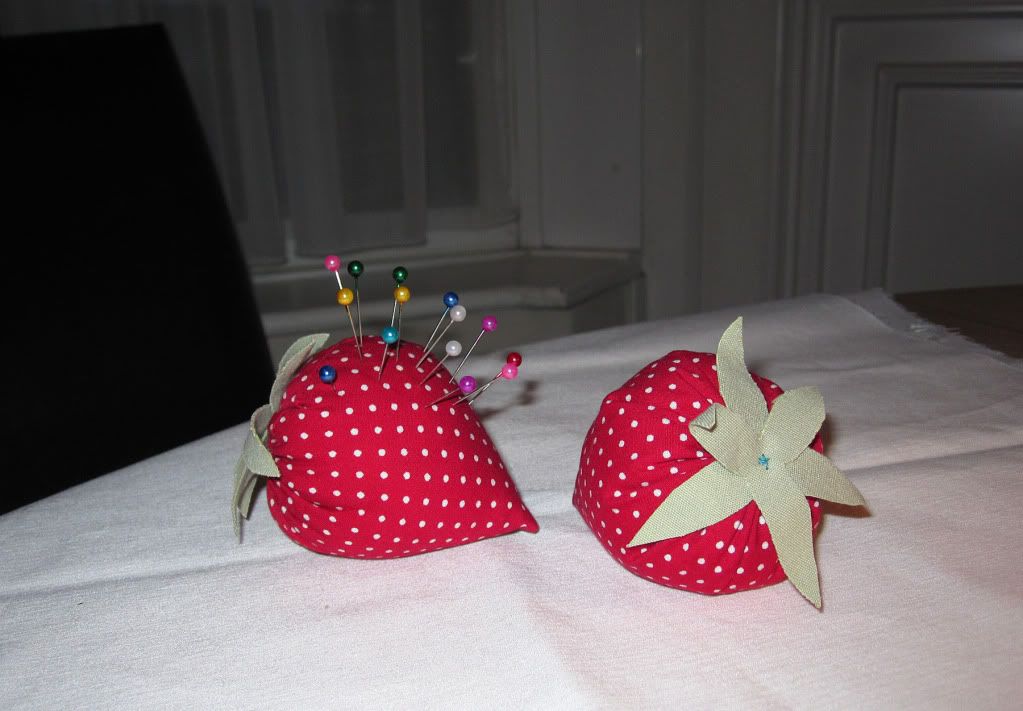 This is a very easy project using just fabric scraps. Sewing has made me look at unloved clothes with a new eye, can I do something with that fabric? The red material is from a blouse destined for the charity shop and the green is left over from the grocery bag project.
http://www.wagdoll.co.uk/2011/09/plastic-bag-is-dead-long-live-home-made.html
The strawberries are basically a circle of material cut in half hence a pair (I drew round a side plate), sewn down the straight edge to make an ice-cream cone shape.
Stuff the strawberries with poly wadding, and gather the top edge with a long running stitch. The green leaves on top hide all the gathering.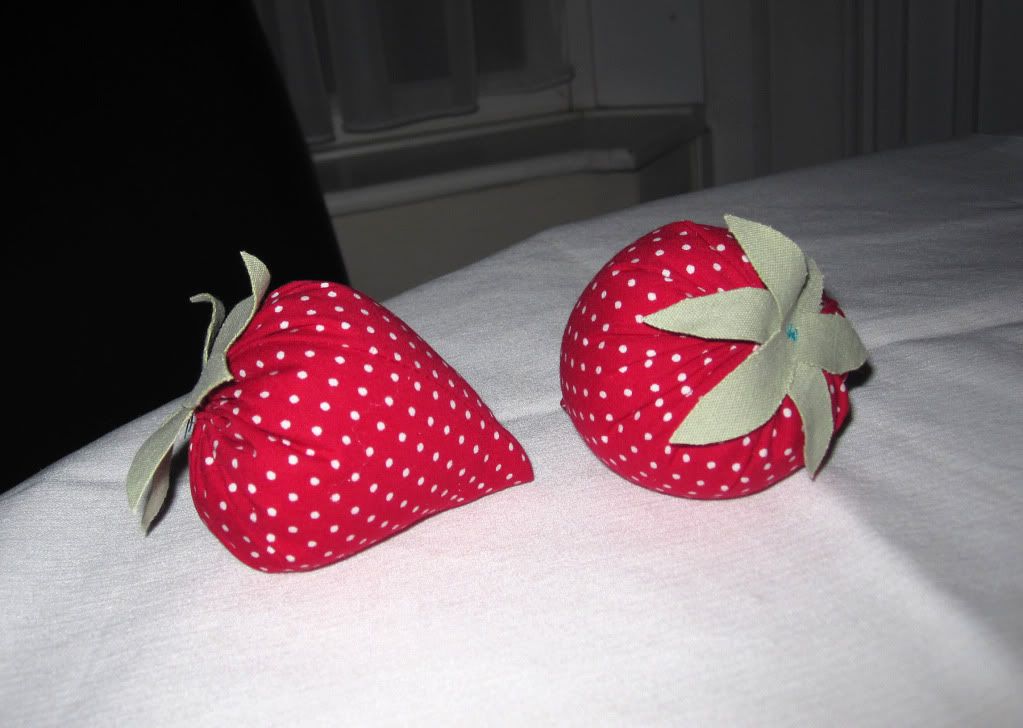 I originally planned to make a mouse or hedgehog pin cushion, but couldn't bring myself to stick pins in a cute little critter, even a fabric one! Cruelty to fabric strawberries rests much easier on my mind...
Do they count as one of my five-a-day?