Homemade Salsa Recipe
Time to salsa, darlings!
The hip shaking dance or the spicy dip? Well today I'm making hot sauce not moves, my homemade spicy Salsa Roja recipe.
Since I started my
Eating Clean and Looking Lean
regime I've developed a real taste for spicy food, the absence of sugar in my diet has made my taste buds crave heat instead.
I eat lots of salsa now, as an accompaniment to meals, a salad dressing or a snack with carrot and celery sticks.
It's so easy to cook up your own batch of salsa, and much healthier too.
This recipe is for Salsa Roja, a Mexican dish meaning red sauce. In this version the vegetables are roasted to infuse them with more flavour. Add as many chillies as you like...or dare!
Read on for the recipe...
Ingredients: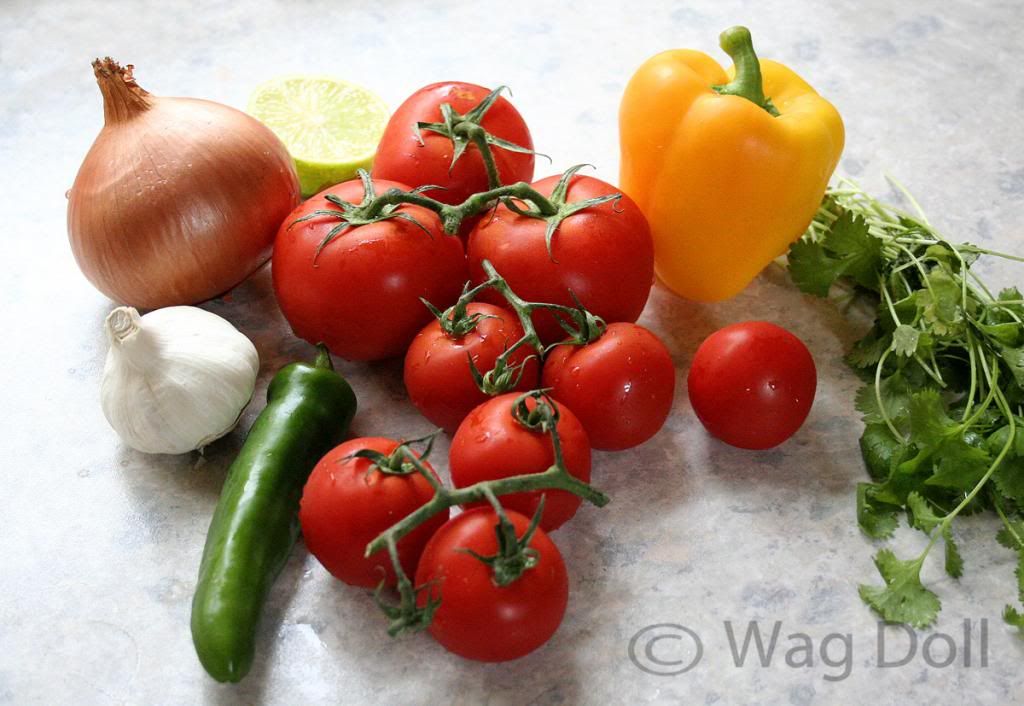 Vine tomatoes - 450g (1lb)
1 onion
1 sweet pepper (bell pepper)
1 chilli pepper (more or less according to your taste)
5/6 cloves of garlic
Juice of a lime
Bunch of coriander leaves (cilantro)
Pinch of salt, pinch of cumin powder
Tomato puree
To make: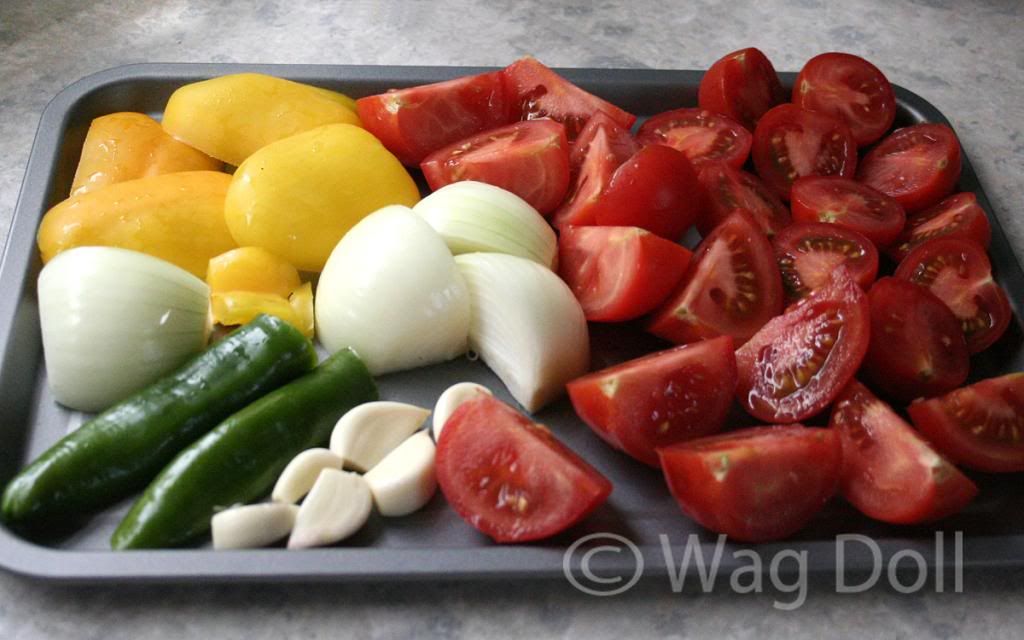 Wash the vegetables, peel and quarter the onions, quarter the tomatoes and sweet pepper, chop the chilli pepper in half and peel the garlic cloves.
Place the vegetables on a baking tray, and roast in a medium oven for 30 minutes.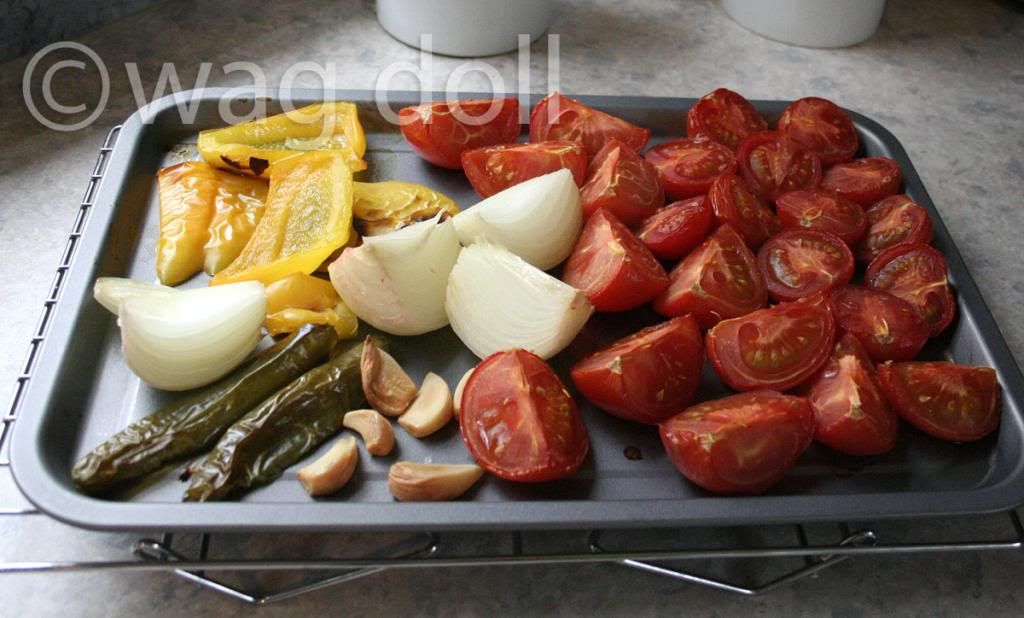 When the vegetables have softened, place the tray under the grill (broiler) for a few minutes until the peppers start to char slightly.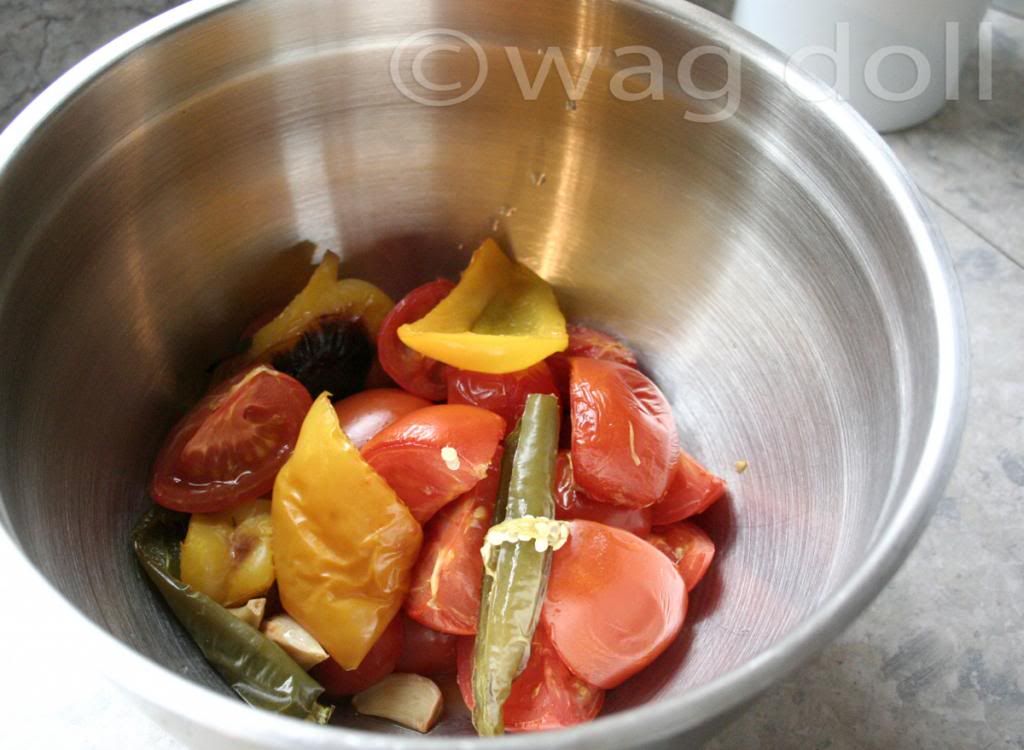 Let the vegetables cool.
Run the veg through a food processor to a chunky consistency.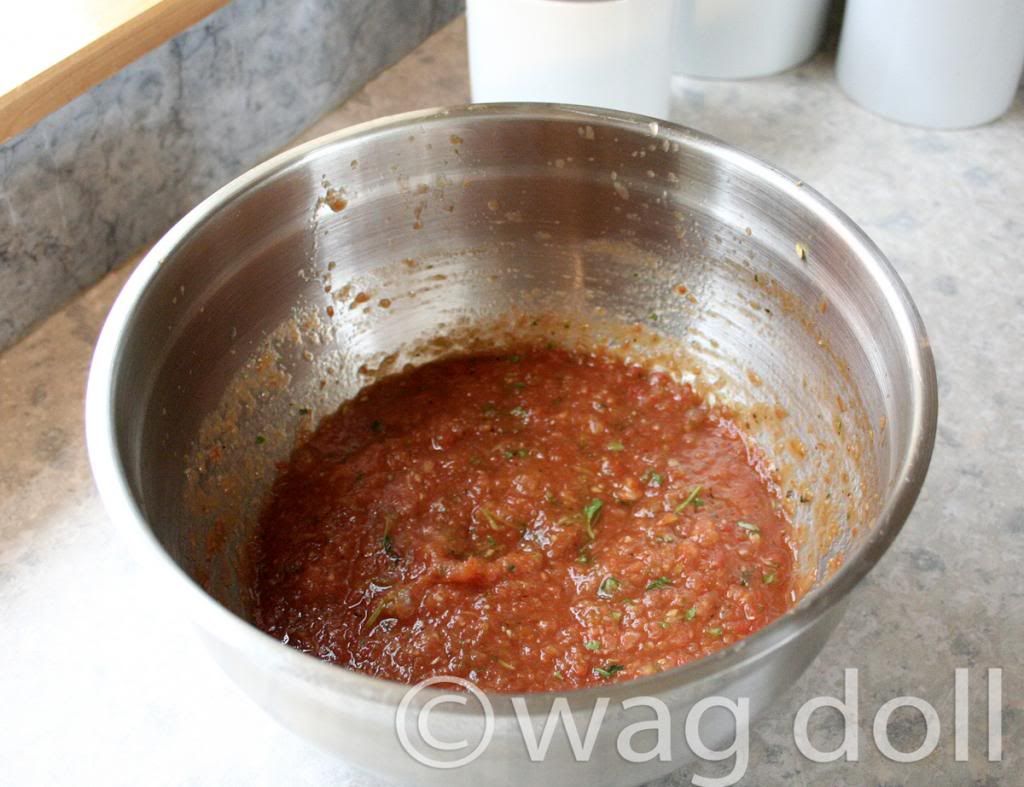 Add the chopped coriander (cilantro) leaves and mix, retain some of the leaves for decoration.
Add a splurt of tomato puree and the lime juice. Add a pinch of salt and half a teaspoon of cumin powder. Mix thoroughly. The salsa will keep in the fridge for upto 3 days.
Serve with a few fresh coriander (cilantro) leaves...
A clean eating alternative to Doritos and dip...enjoy!