Twinkle Tulle Christmas Wreath Tutorial
Surely Pinterest was made for Christmas? I've spent so much time recently drooling over festive crafts and in particular Christmas tulle wreaths like the ones seen
here
,
here
and
here
.
So I was inspired to make Wag Doll's Twinkle Tulle Christmas Wreath, a frou-frou of frothy tulle ....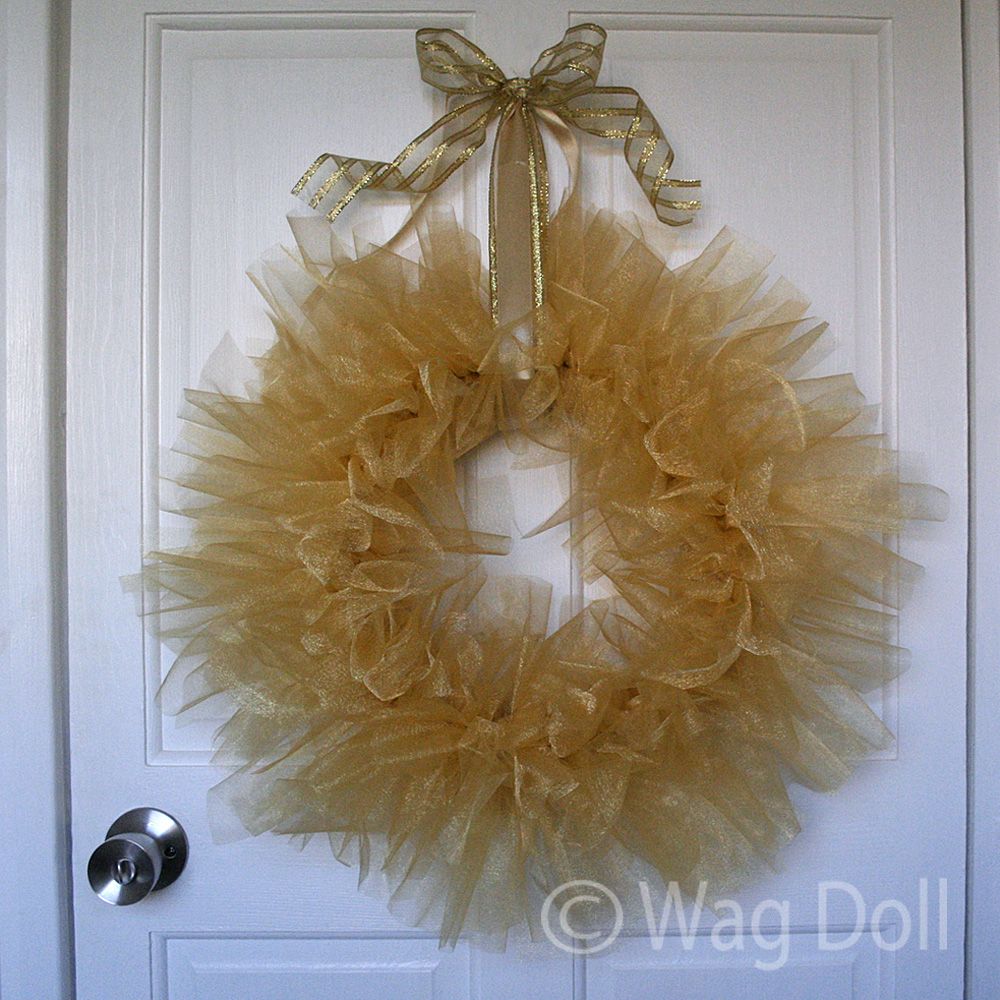 with magical fairy lights to welcome you home on a cold winter's night!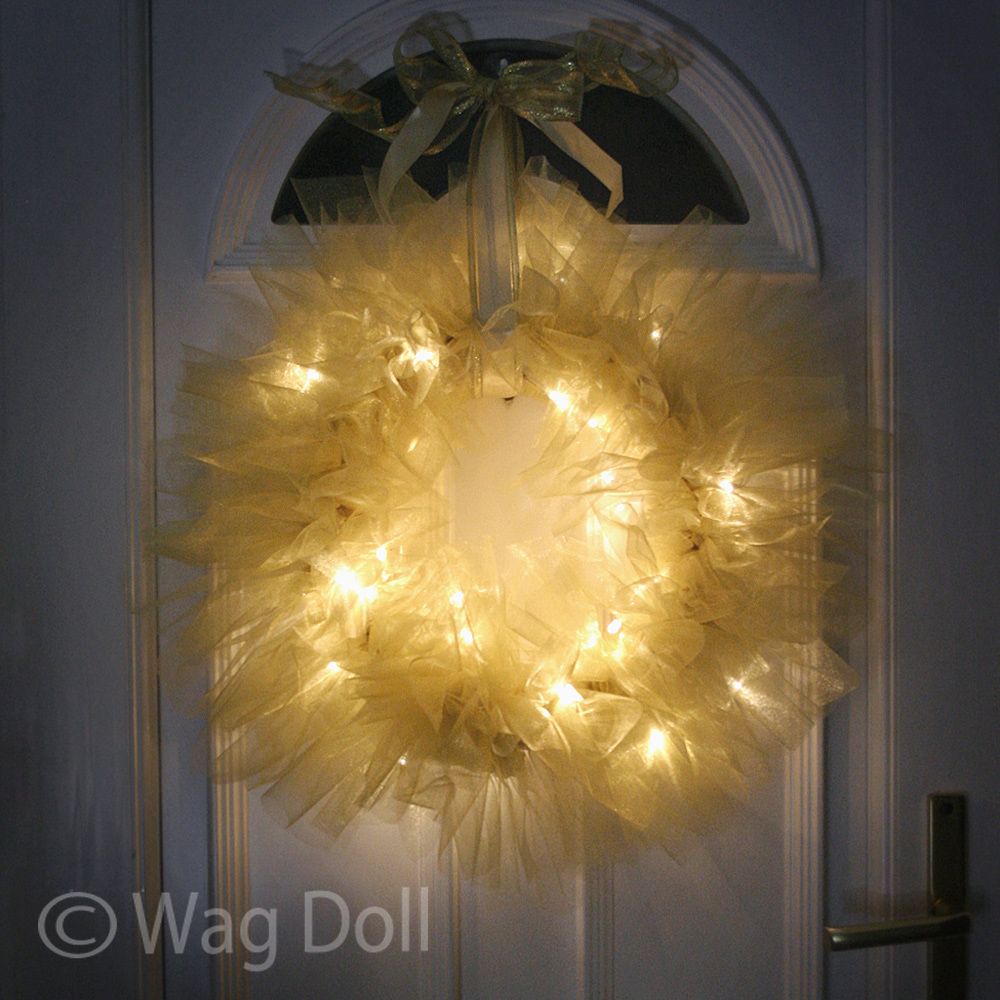 Read on for the tutorial...
After making the
Boudoir Tulle Christmas Tree
I had a couple of rolls of organza tulle fabric left over, and it works perfectly as a matching Christmas wreath with added fairy lights.
The wreath is super easy to make with no sewing involved. You will need;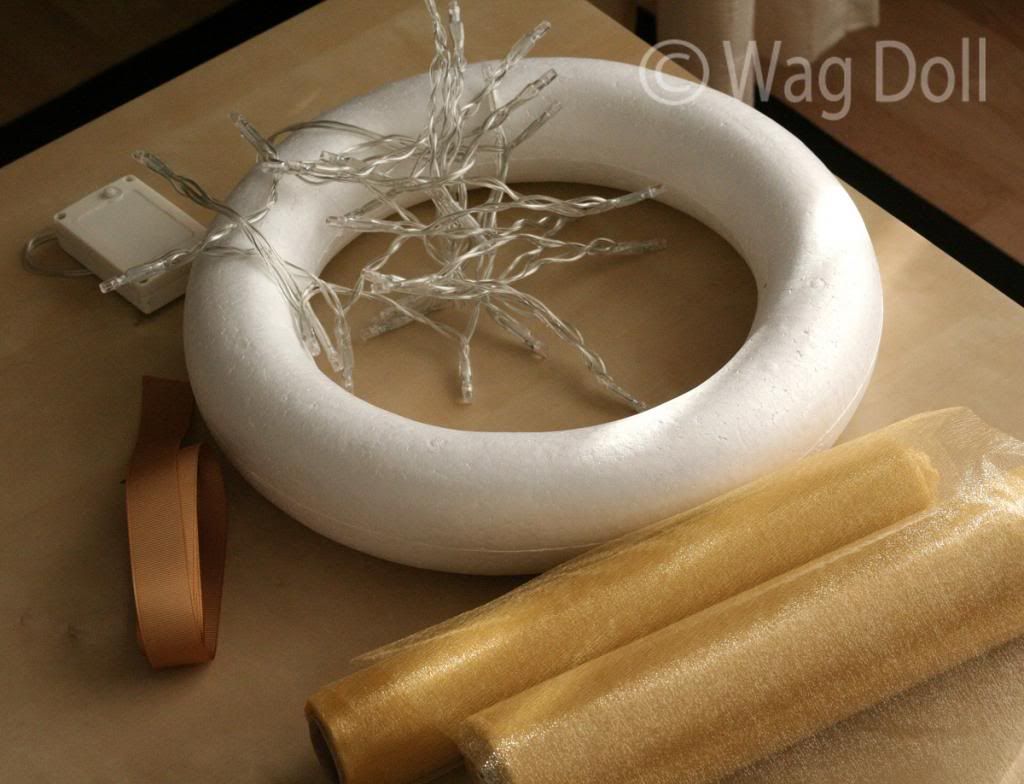 1 x 12" (30cm) polystyrene or foam wreath
Tulle, net or organza fabric
Matching ribbon
Battery operated LED fairy lights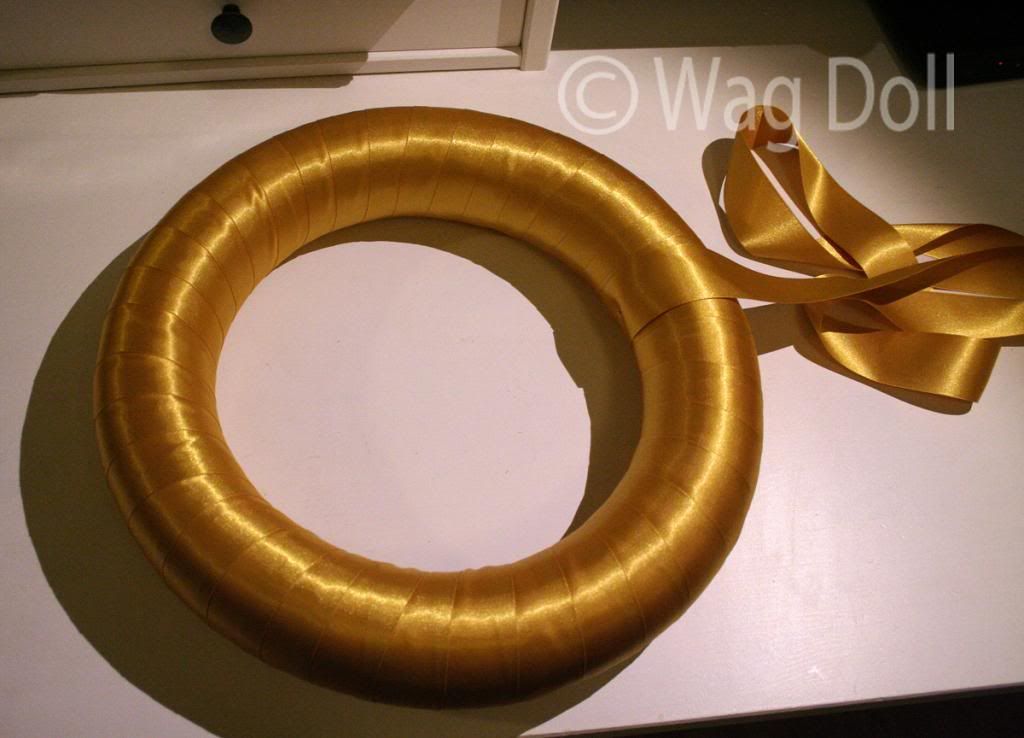 Cover the wreath completely with ribbon and secure each end with glue or pins.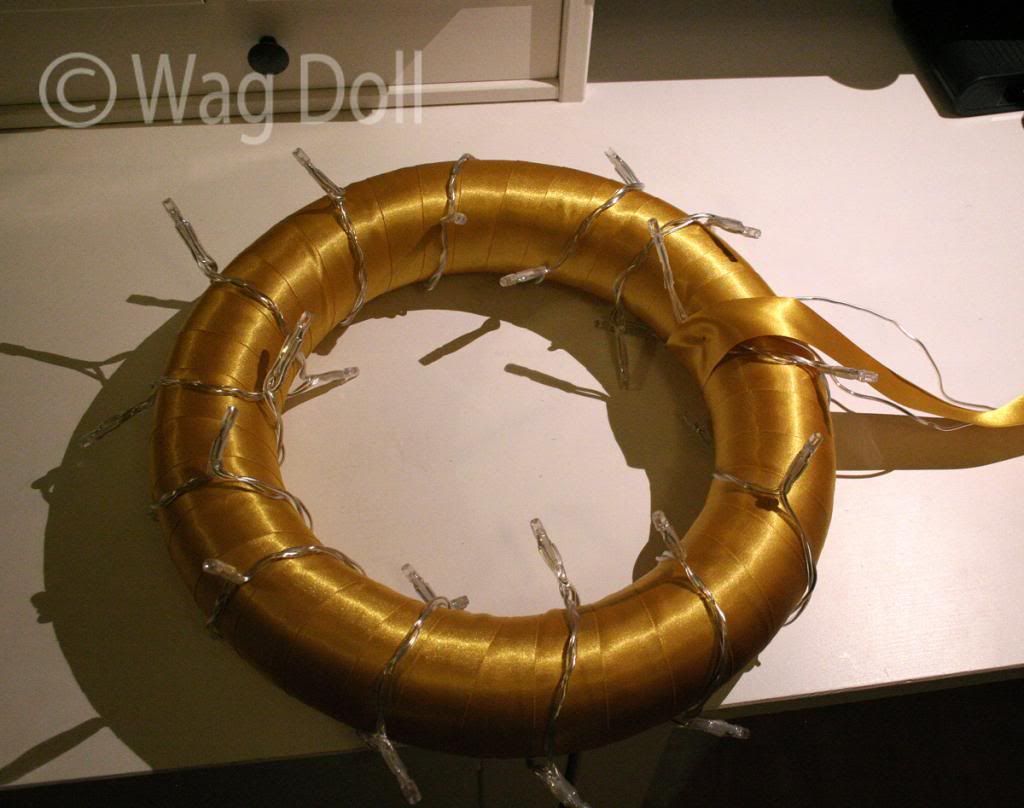 Wrap the fairy lights around the wreath, spacing the LED's equally.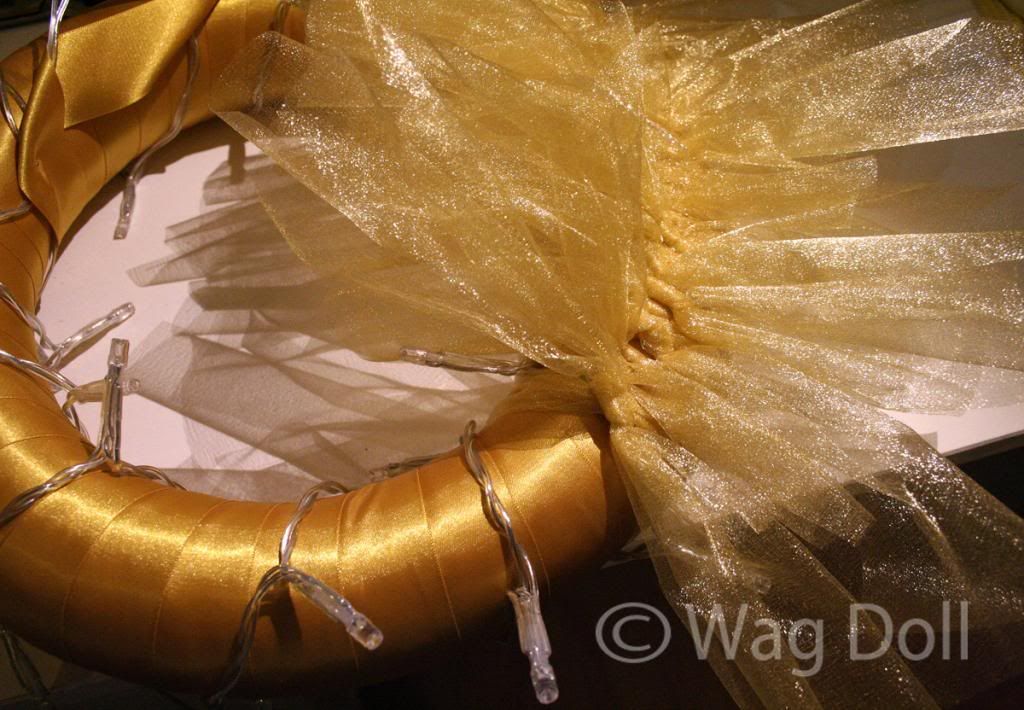 Cut the tulle into strips 18" x 4" (45cm x 10cm) and begin tying the tulle around the wreath in a double knot.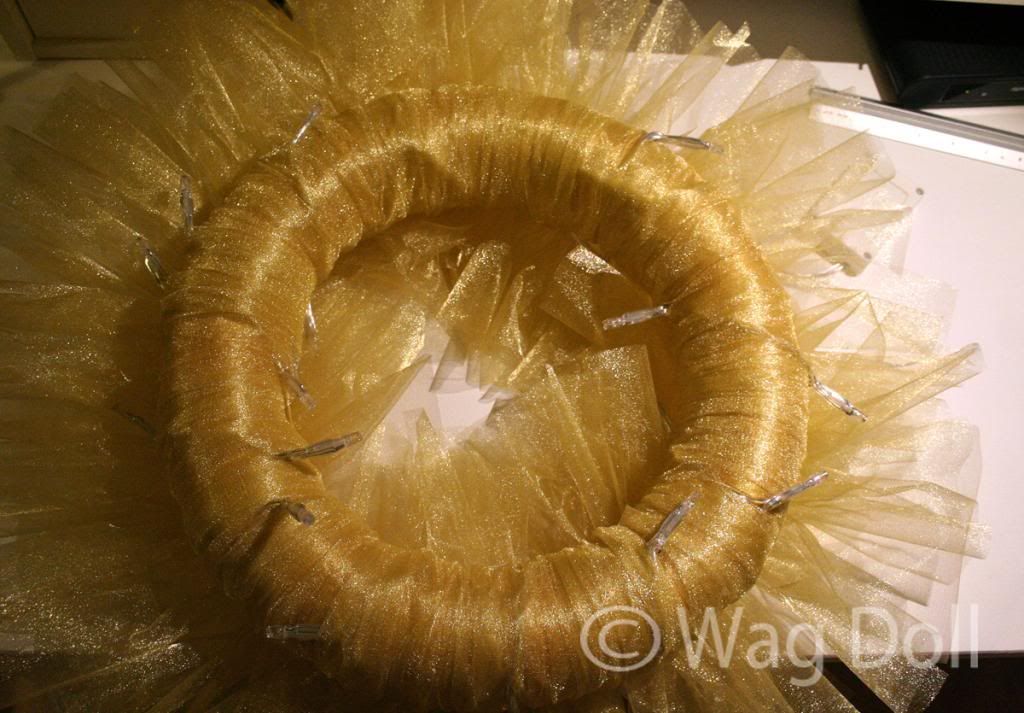 Continue tying the tulle strips all the way round the wreath. The more tulle strips you use, the fluffier your wreath will be. Here you can see the back of the finished wreath.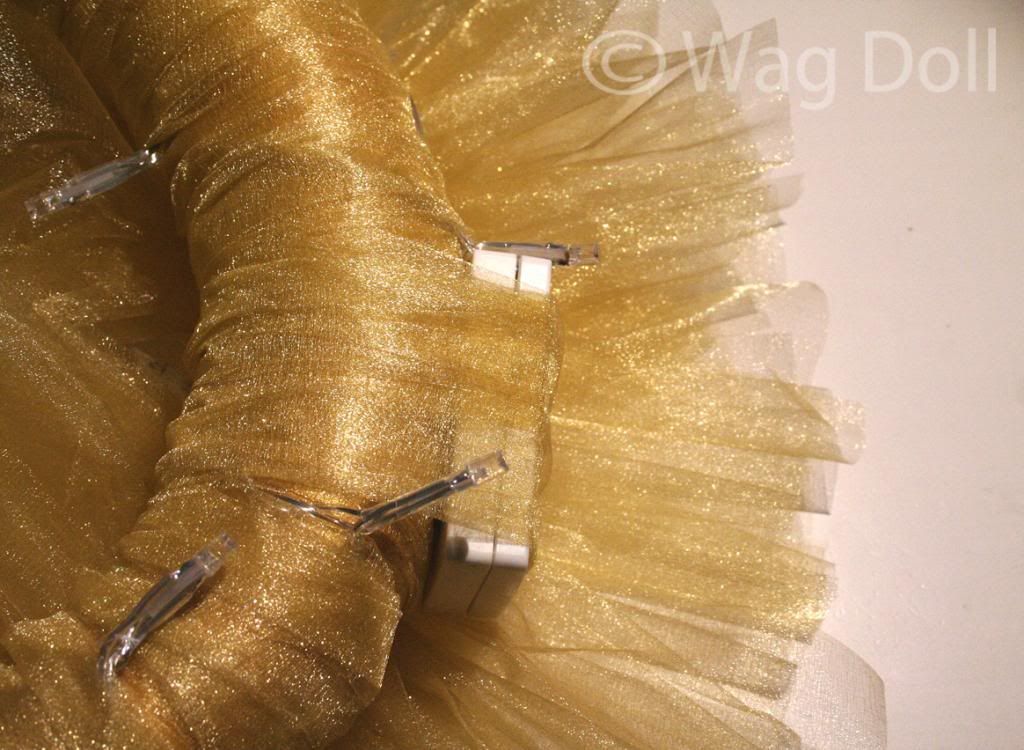 Cut a couple of slightly longer tulle strips to tie the battery pack to the wreath. These LED lights have a waterproof battery pack so can be used indoors or out.
Use a length of ribbon to hang your wreath using a bow, switch on the lights and voila!
There's something just so beautiful about fairy lights,
and what a wonderful way to welcome your family and friends over the holiday season. Happy Christmas!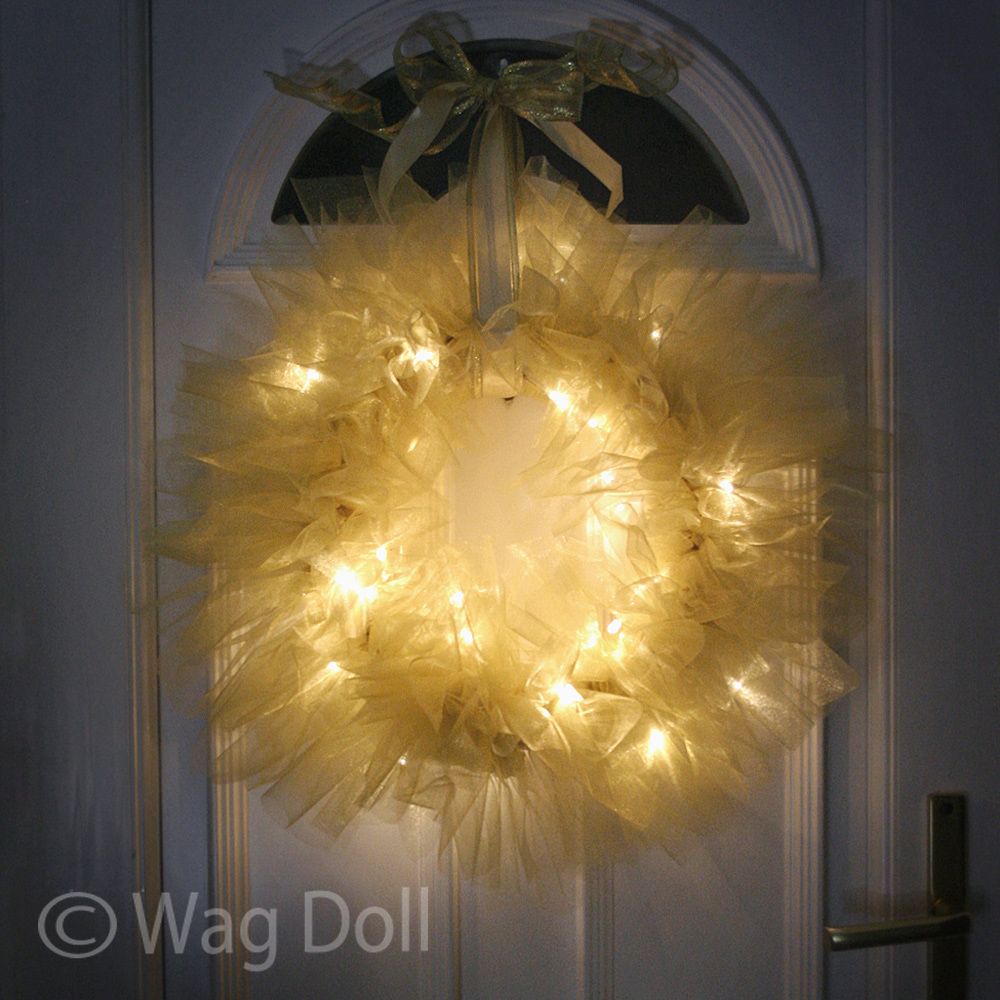 (Please note: tutorial for personal use only, not for resale)