Taffeta & Organza Hostess Apron - What I will Be Wearing For Christmas Dinner!
Ah Christmas Day... families getting together, presents under the tree and the all important Christmas dinner. But what to wear on such an important occasion? Especially if you're doing the cooking...eeek!
Well this year I was determined not to wear a gravy splattered dress or an old tea towel tucked into my waistband, it's not a good look at any time. I wanted an extra special apron worthy of Christmas Day, and I found it at Sew4home, the
Cocktails at Eight
apron.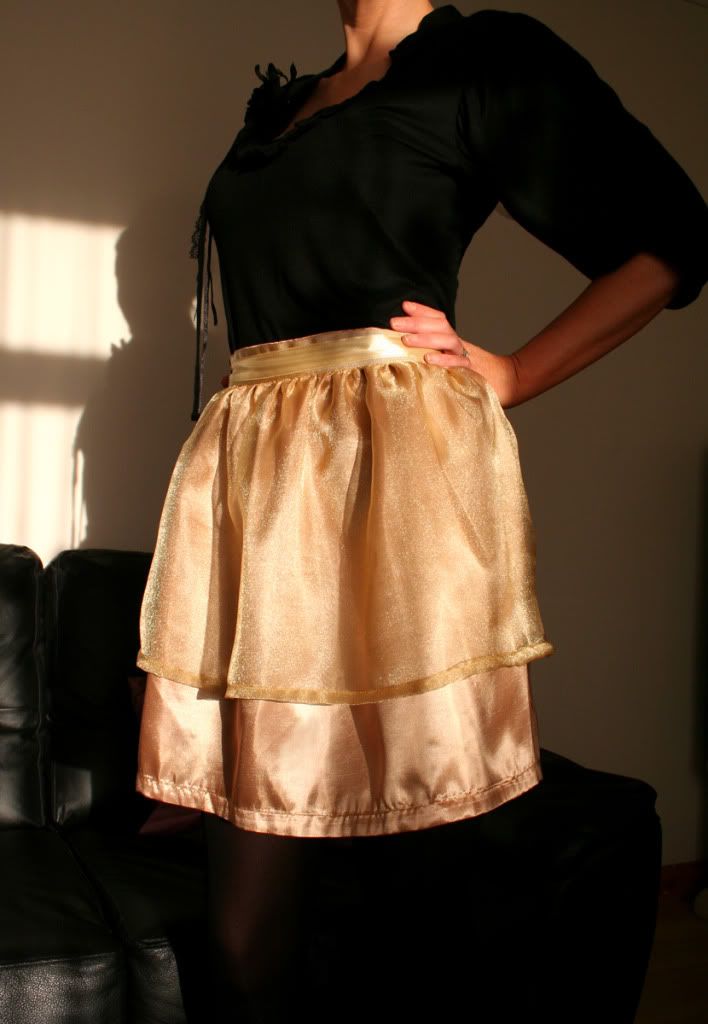 Inspired by elegant soirees this apron calls for high heels and tinkling laughter as you serve guests with tantalising canapes....OK I've got the heels, but the rest might be a struggle.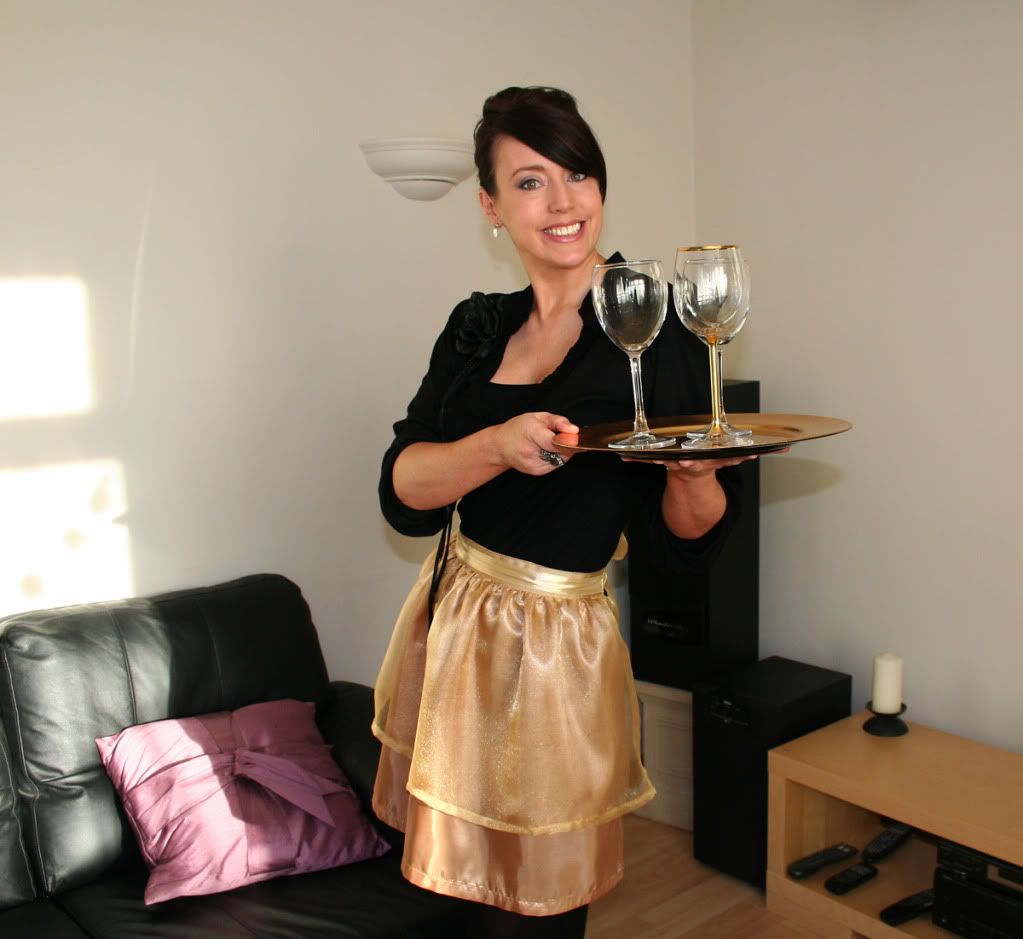 Photo for illustration purposes only......this apron is totally impractical and far too pretty to wear while cooking (the old tea towel tucked into the waistband will be making an appearance here).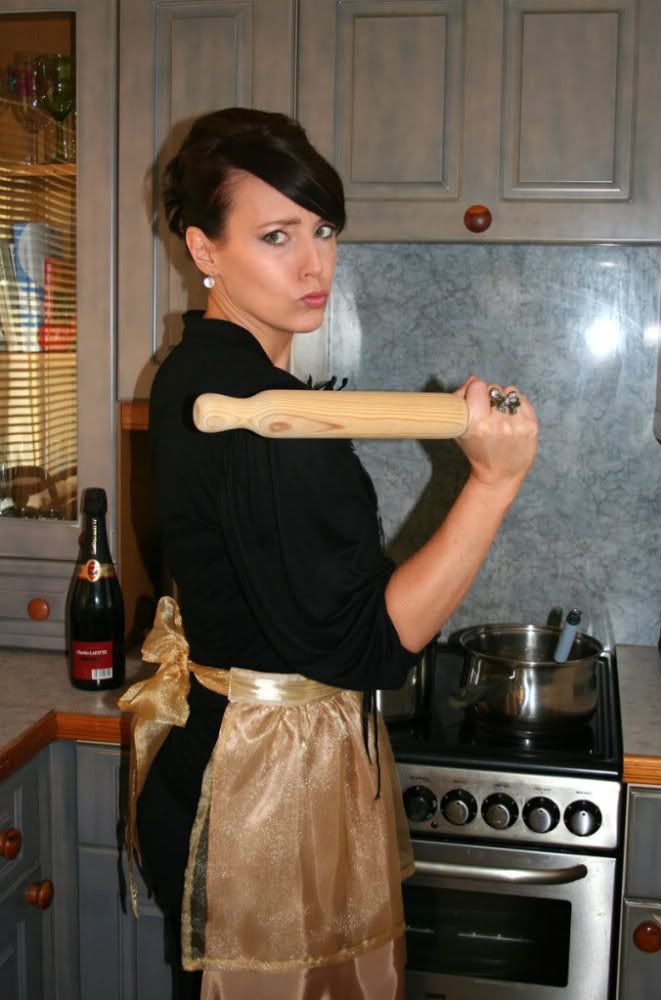 And this is a much more accurate representation of me in the kitchen.....
Now onto making the apron, the instructions from Sew4home are easy to follow and very detailed, so no worries there. Just a couple of points to note, organza is the devils fabric! I thought the fabric used in my
sequined Christmas stocking
was difficult, but organza is actually alive I'm sure of it! The way it moves and squirms about during cutting, I'm sure I heard it squeal when I sewed it. You have to pin it to within an inch of it's life and go very slowly, checking and adjusting all the time.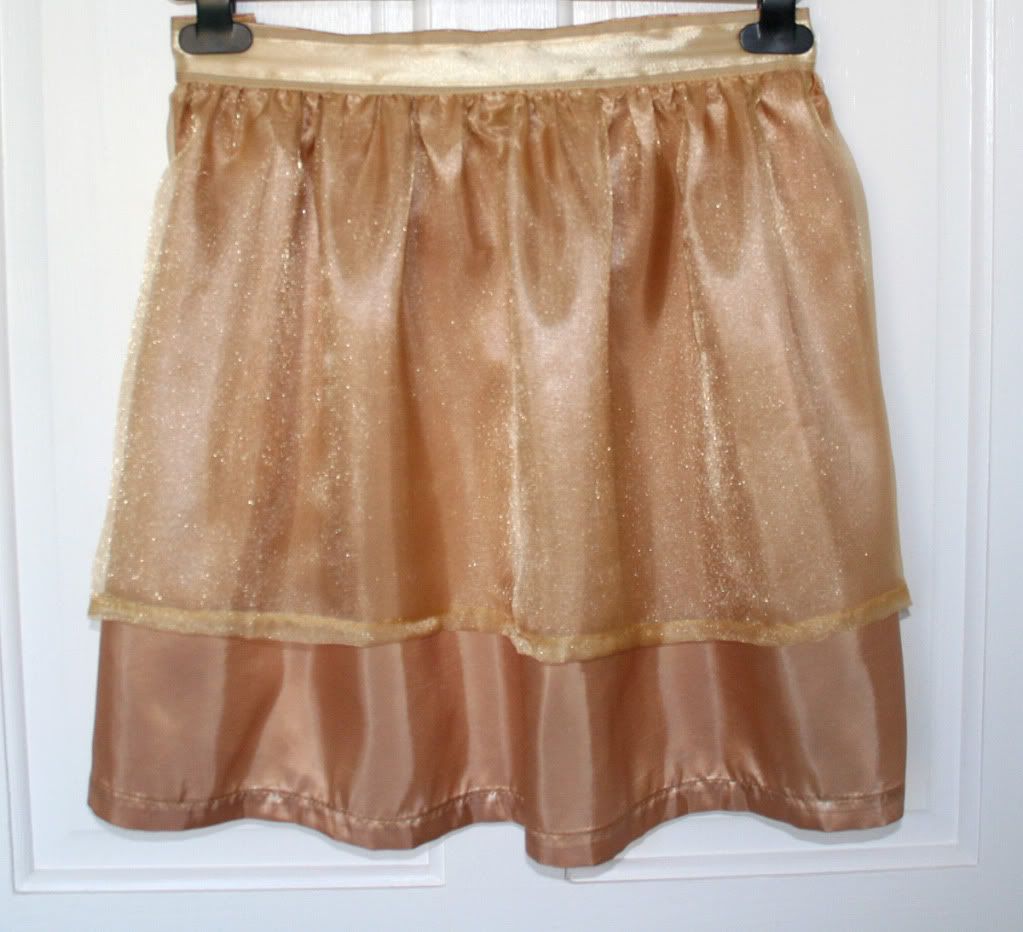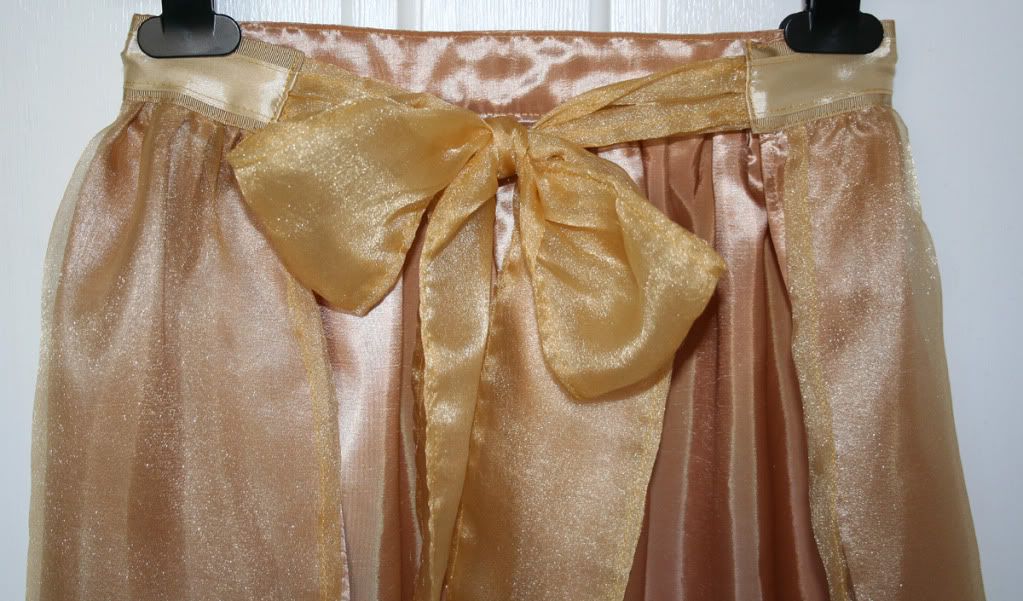 I also had to do some jiggery-pokery with the waistband ribbon to widen it, the instructions call for 1 inch wide ribbon but you actually need 1.5 inch wide ribbon.
Now who cares if your turkey is dry and your sprouts are overdone, your guests will be too busy admiring your shiny wondrous apron!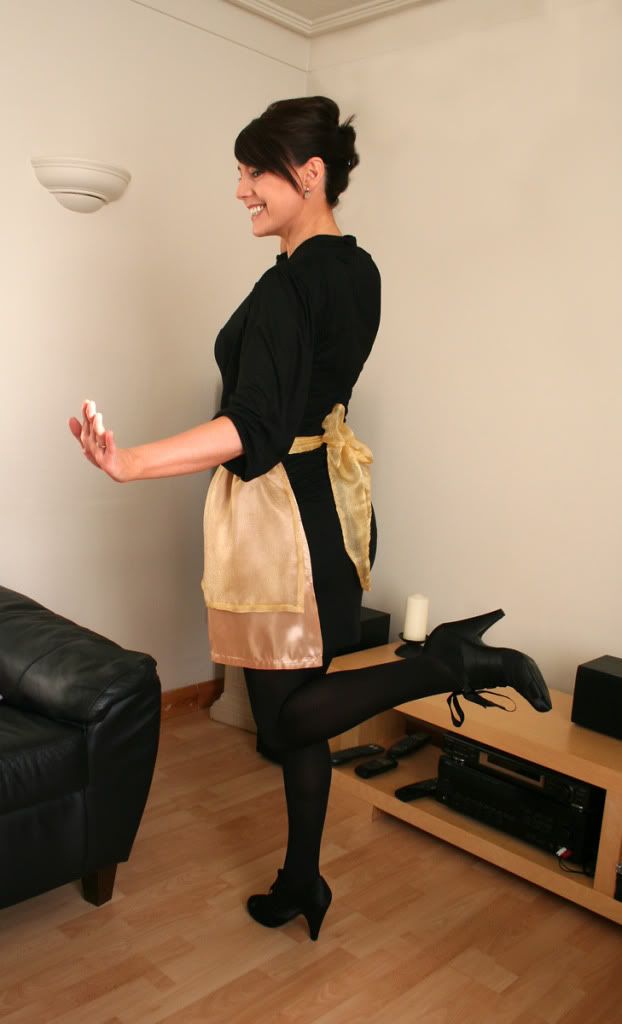 And here's where I wobbled on the high heels during the photo shoot (mulled wine anyone?)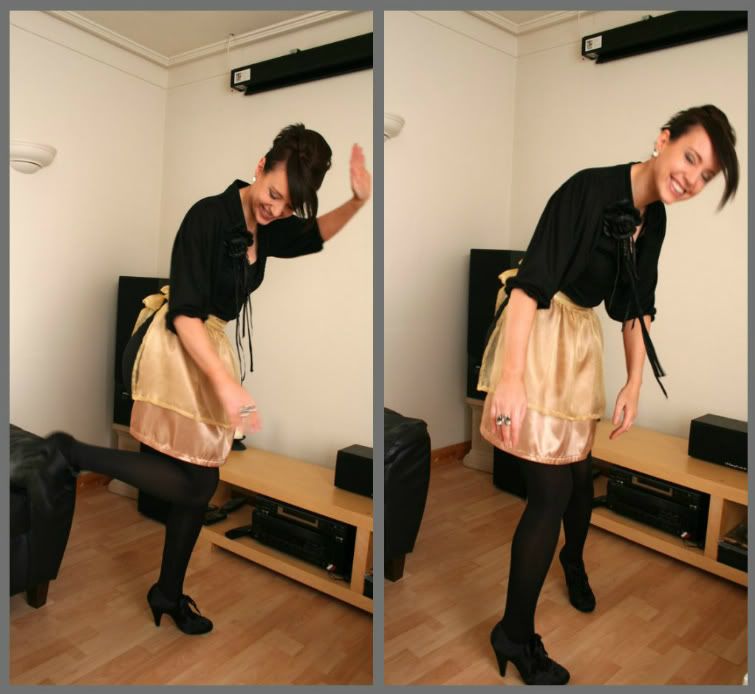 Have a wonderful Christmas and a happy New Year!
Much love, Wag Doll x