Twinkle Toes! Sequin Christmas Stocking Tutorial
The first day of my Advent calendar is open, and it's officially time for some Christmas sparkle, The Twinkle Toes Christmas Stocking!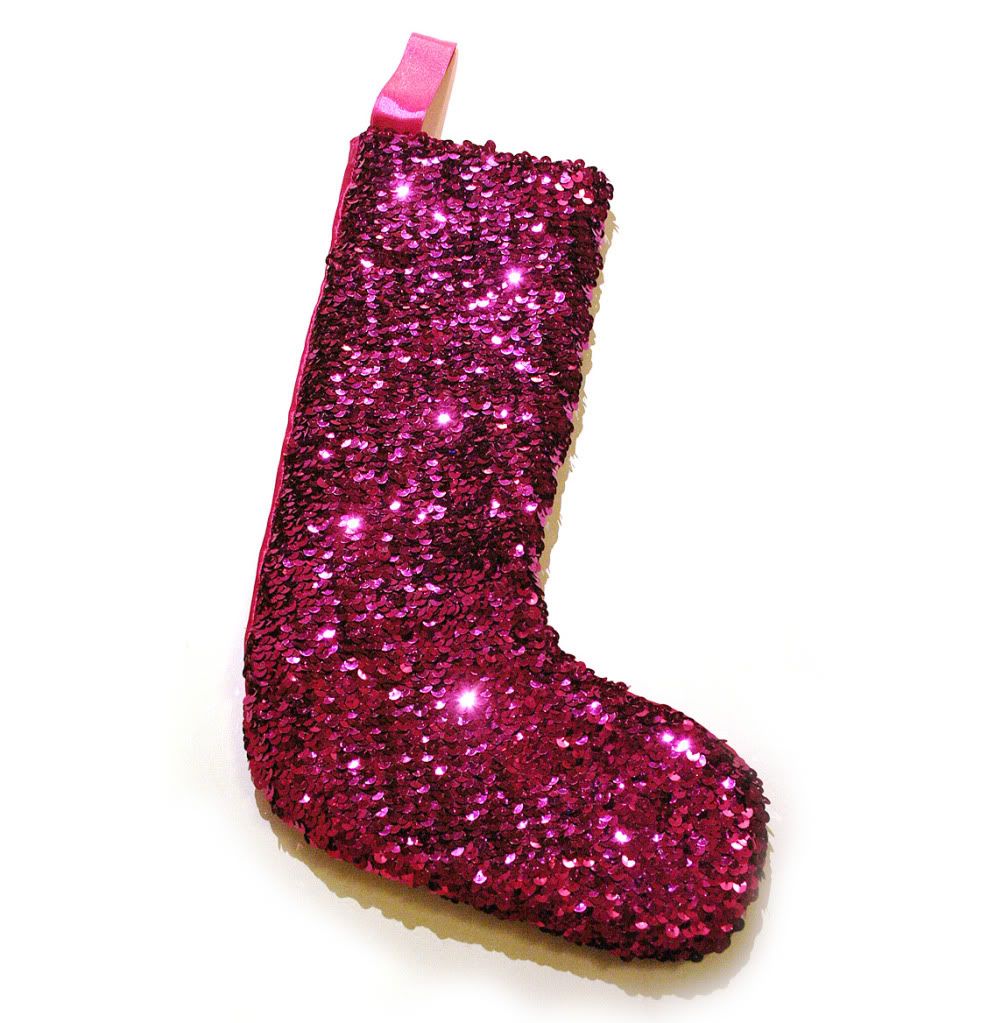 I did a little Christmas happy dance when I made this, I love it so much.
To make your sequin stocking read on.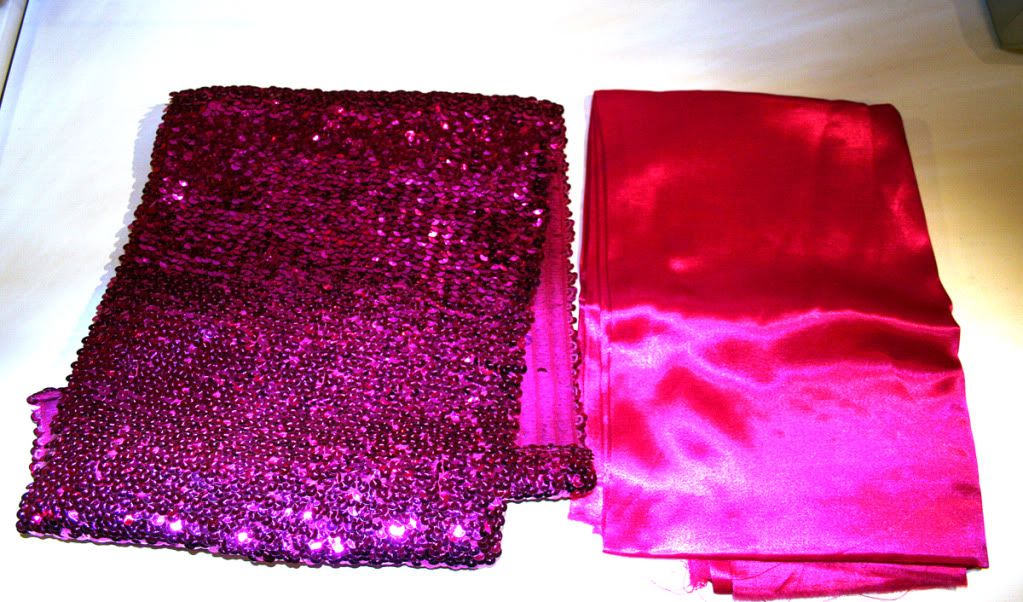 You need sequin fabric, I bought the most heavily embellished I could find, it's actually stretch fabric used to make dance costumes and is only 24cm wide. Plus satin fabric for the back and lining. You'll also need a matching ribbon for the tag and some interfacing.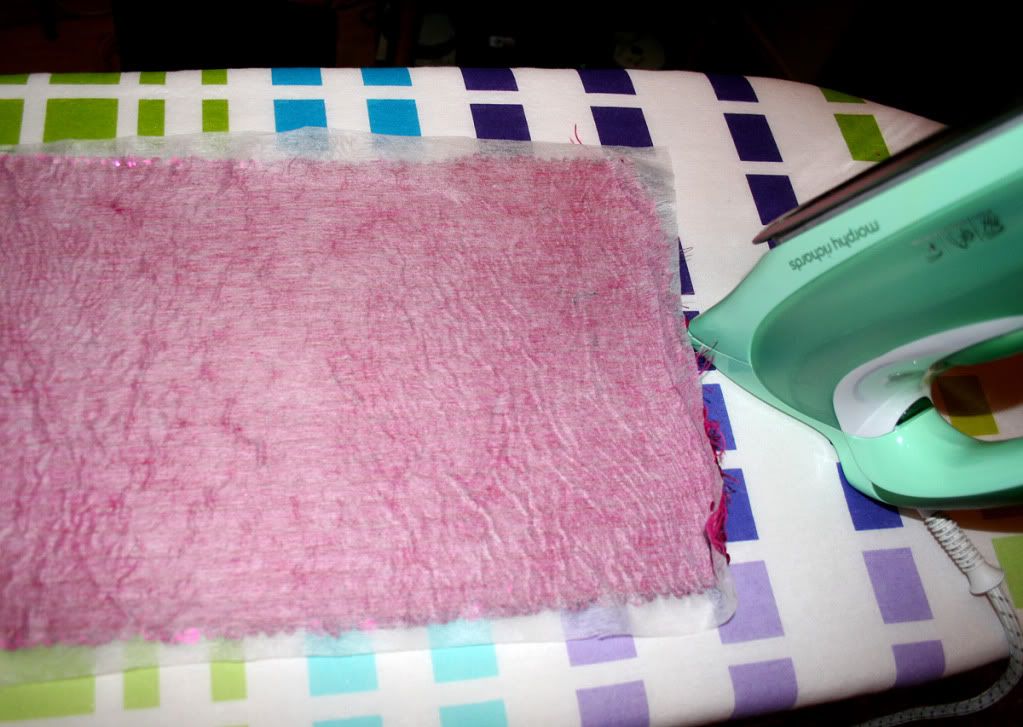 I have to say the sequin fabric is NOT the easiest fabric in the world to work with...I was feeling very bah humbug with it at times! Once it's been cut the sequins unravel at an alarming rate, so the best thing to do is iron some interfacing onto a section 'before' you begin cutting it out, even so you'll still be finding sequins all over your home for weeks to come....they do look pretty though.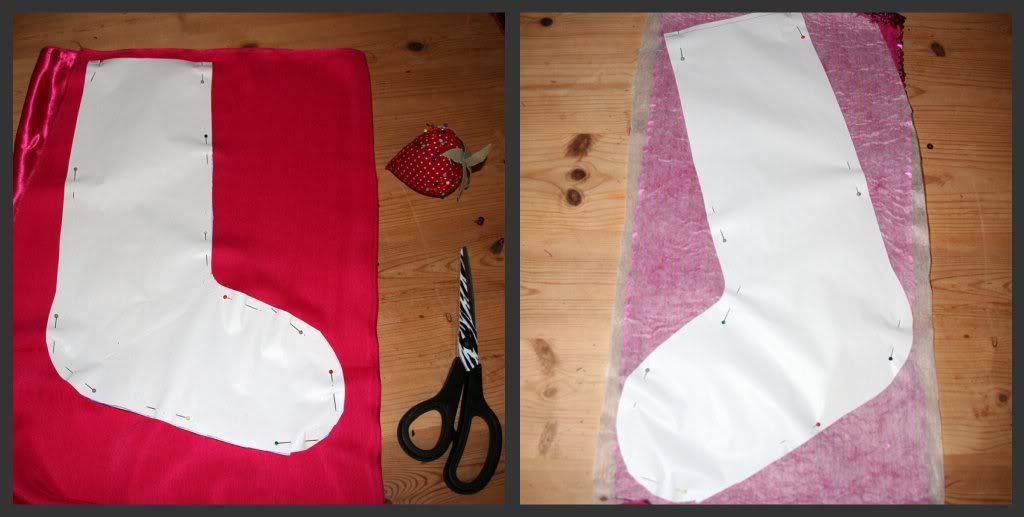 Download or draw a stocking template - I drew this one freehand to get the biggest stocking out of the narrow sequin fabric.
Cut 1 x sequin fabric and 3 x satin, I added a slight allowance onto the satin fabric as it's easier to work with larger seams.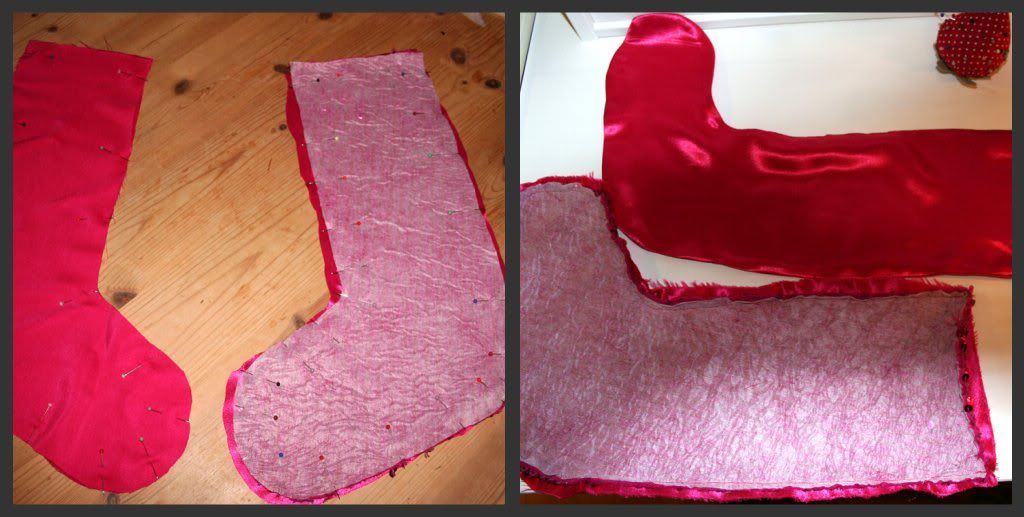 With right sides together pin the stocking front to the back, and do the same for the 2 lining pieces. With difficult fabric it's best to take your time at this stage and use more pins than you normally would. Sew a seam around the edges leaving the tops open. Use a strong needle and go sloooooowly, your machine is having to work hard to pierce the sequins. Turn the lining piece right side out.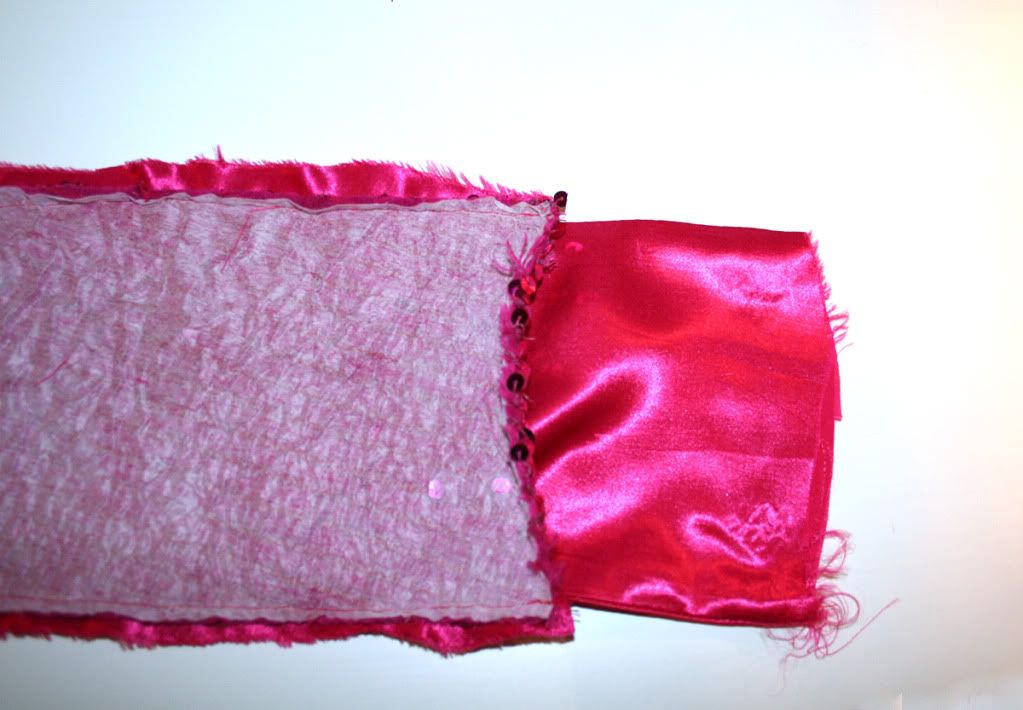 Insert the lining into the stocking, right sides together.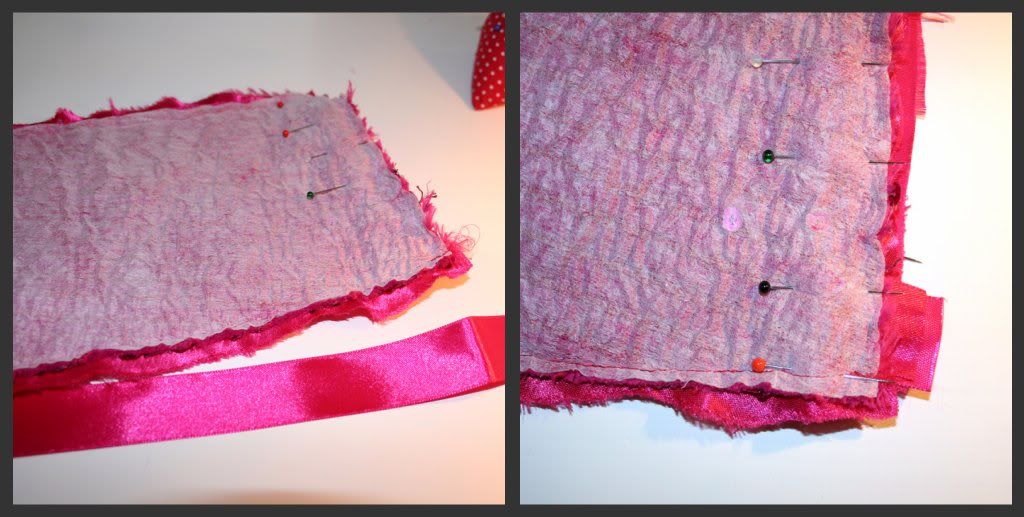 Take your ribbon and fold it in half, insert it so it lies between the sequin front and lining , with the ends peeping out, pin the top edges together.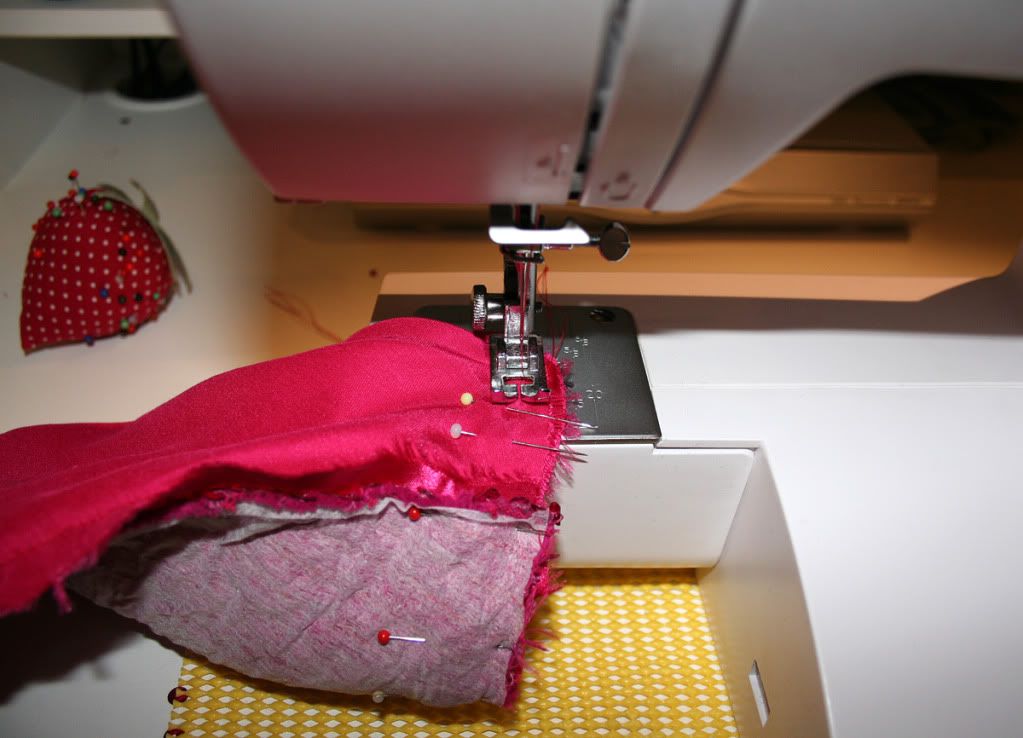 Sew a seam around the top edge. Start and stop on the back leaving a 5cm gap for turning. Do not sew all around the top edge.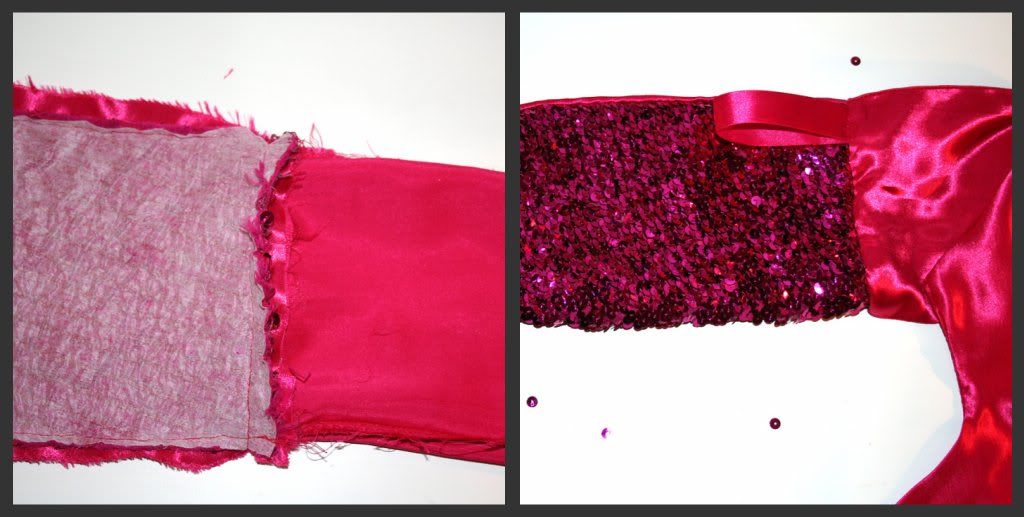 Pull the lining out, the photo to the left shows the front, the opening is around the back. Turn your stocking right sides out through the opening, go carefully as the sequin fabric is thick. The photo to the right shows the stocking right sides out. Now insert the lining into the stocking, making sure the toe section is pushed right to the end.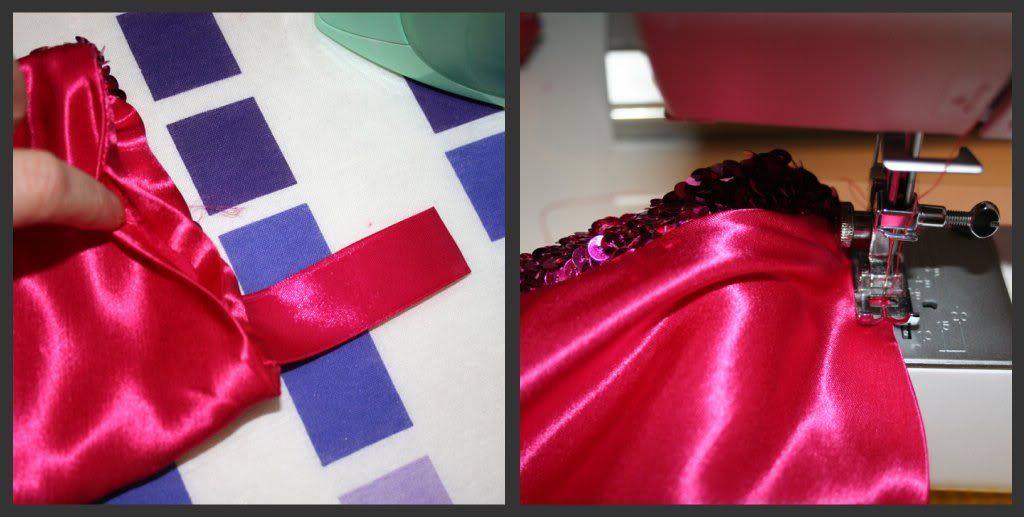 Iron the open edges of the turning hole to match the seam allowance you used at the top, and top stitch across the back. Don't try and top stitch around the front over the sequins!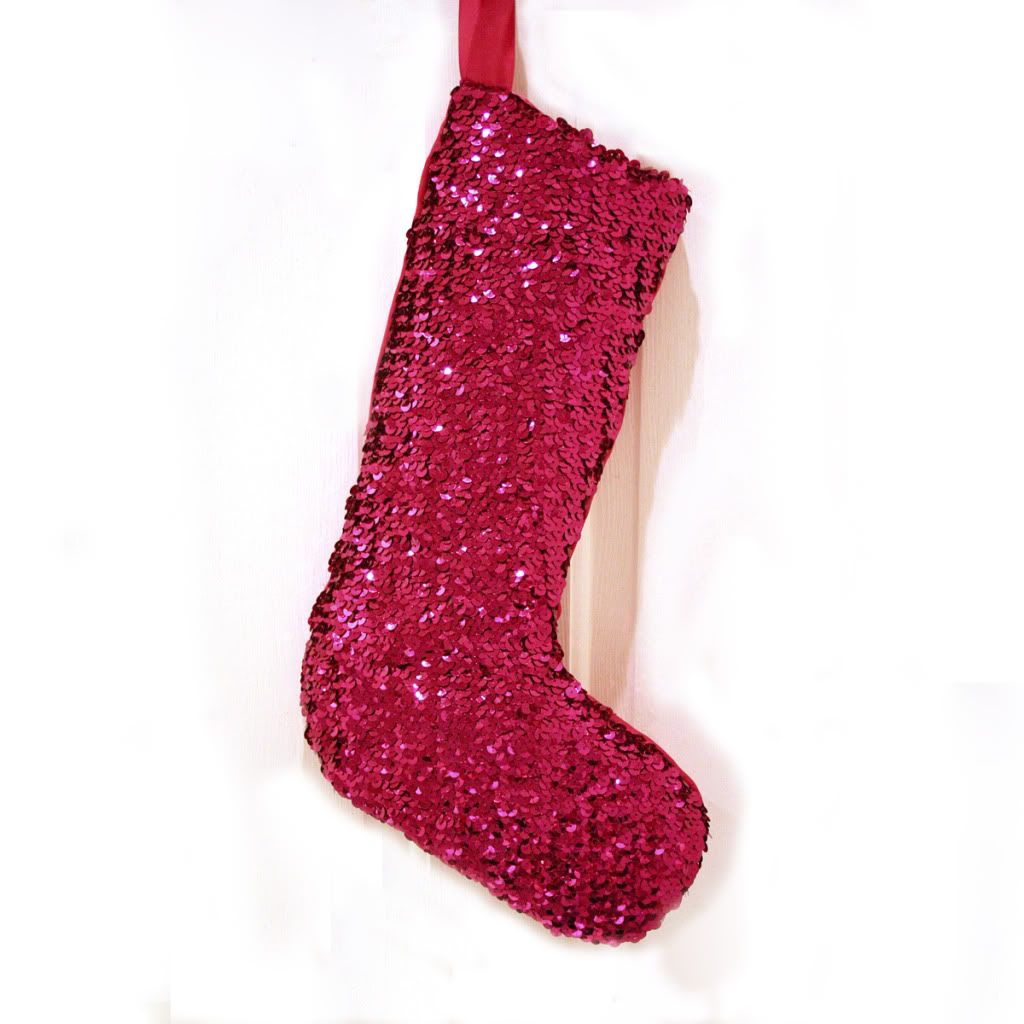 And smile, your Twinkle Toes Christmas Stocking is finished... Happy Christmas!