The Most Luscious Lip Balm...Ever!
If you're from the US, then you're probably thinking I'm a little late to the eos lip balm party....but can I gatecrash please?!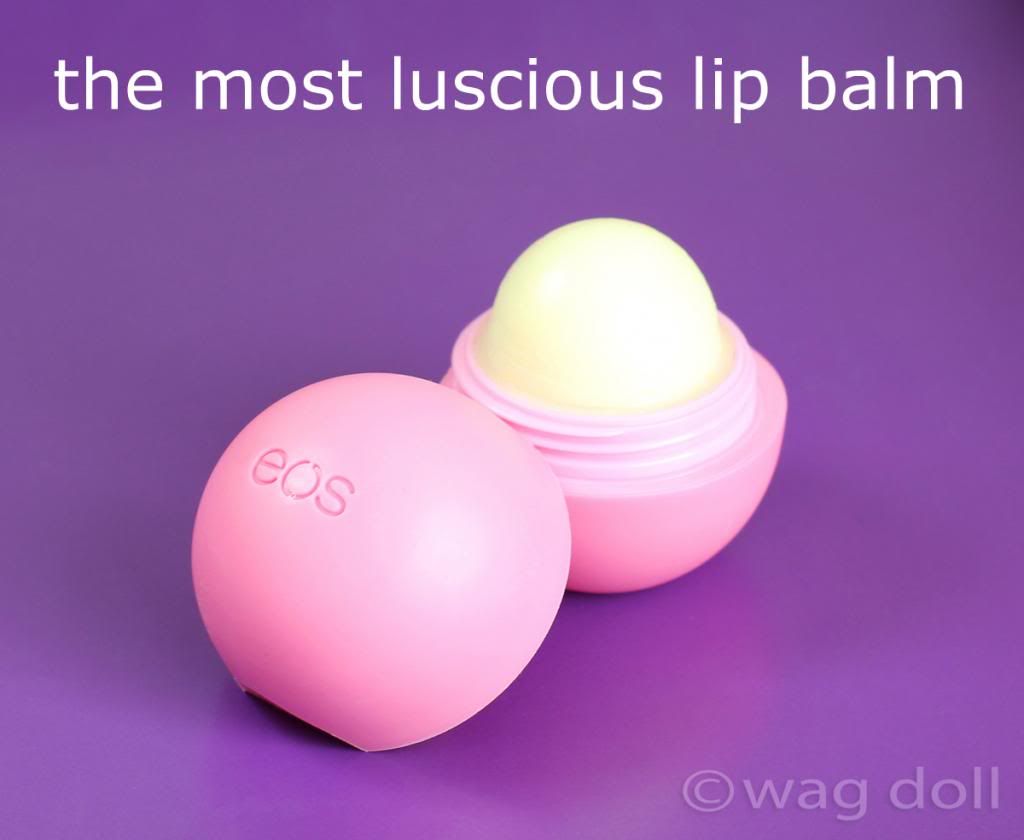 These little spheres of moisture are super cute and the unique packaging design is certainly quirky. Twist open the little ball to reveal a dome of lip balm, and just slick over lips to hydrate and moisturise.
EOS lip balms aren't readily available in the UK yet, so I was lucky to get mine as a present... thank you Mr Wag Doll'ette! But they are available
online
priced £3.99, a total bargain!
Available in a number of flavours, this one is strawberry sorbet and has a mild scent and taste of summer strawberries. Best of all eos lip balms are 100% natural, petroleum and paraben free, made from organic soothing shea butter and jojoba oil with added vitamin E. The balm has a lightweight non-greasy formula which leaves lips moist, soft and sensationally smooth.
I've been trying to think what they remind me of, and then I remembered ...
Weebles
! A blast from my childhood past "Weebles wobble but they don't fall down". Which made me smile...and not a cracked lip in sight!